Excerpts from Deval Patrick's Speech On Health Reform, Phase II
This article is more than 10 years old.
[module align="center" width="half" type="pull-quote"]"If the legislation I file today feels like pressure on the market, good! Good! That's exactly what it's intended to do."-- Gov. Deval Patrick[/module]
Herewith some choice excerpts from Gov. Deval Patrick's speech this morning, as well as remarks from Dr. JudyAnn Bigby, chief of health and human services. My little fingers were flying as fast as they could, but if any errors crept in please let me know and I'll fix them. (And if you have the time, here's the full speech.)
"At the current pace of increase, health care spending will consume a third of the median family income in Massachusetts by 2016. What health care threatens to do to family budgets it is already doing to government and business budgets. Health care costs account for 40% of state spending and have grown at nearly 8 percent annually the past three years."
"The challenge of high health care costs is not unique to Massachusetts and it has nothing to do with our experiment here in universal health care."
"Just as we devised the model for universal access, I believe we can crack the code on health care costs. One of the main reasons for the high cost of health care is the way we deliver health care. Most health care is currently provided under a 'fee-for-service' model that creates financial incentives for the quantity of care a patient receives, not the quality...There is no financial incentive in the current system for good care, only for more care. what we have is an expensive system that fails to provide the best care for patients...That has to change."
"We will require that the savings generated benefit consumers — those families and businesses paying the premiums — not just improve the margins of the health care industry."
"Some say the state needs only lay out a framework for delivering care and the market will deliver the rest. But experience tells a different story...If the legislation I file today feels like pressure on the market, good! Good! That's exactly what it's intended to do. The goal is not to punish any part of the industry or to return to the days of price regulation. ...The goal of this proposal, as I say, is to keep the pressure on all of us, including the state, to move as fast as we need to and as fast as we possibly can to bring the cost savings we need."
"Taken as a whole, these measures make up the next phase of health care reform in Massachusetts."
"By most accounts, better-quality care — meaning integrated, whole-person care — equates to lower cost. From now on, we propose to pay for that rather than the fragmentary system we have today."
"We're going to have to work together dealing with issues as they arise...without the drama, without the overcharged rhetoric and without the fear of change. We led the nation to the most successful model for universal coverage ever. If anyone's going to crack the code on cost containment it will be we here in the Commonwealth of Massachusetts."
JudyAnn Bigby, Health and Human Services secretary:
"What we plan to use the advisory committee for is to help us find what these benchmarks look like, how we are going to agree whether health care costs are coming down or not, how are we going to agree that the quality of care is improving, how will we ensure that as we develop this system, we're not going to lose access to critical services in the communities that we care about all around Massachusetts..."
Question from Josh Archambault of the Pioneer Institute: "The date of 2015 that you mentioned: You said ACOs [Accountable Care Organizations] or something like ACOs will predominate by that date. Can you talk about how the state will get there, is there a regulatory authority enforcing that? What will that look like?"
JudyAnn Bigby: "There is no regulation in our proposed bill that would force providers to organize this way, but the bill does provide a framework for what these should look like and it's a whole range of entities...We will be setting out the framework for what these look like and encouraging payment to these entities because we believe that providers can provide this integrated care to people — and not worry about whether they're seeing people in 15-minute appointment slots or whether or not the surgeon can work with their rehab specialist. So by reforming the payment system and setting out these standards for what these will look like, we hope that we can move the system forward. And 2015 is an aggressive timeline but we have high aspirations."
This program aired on February 17, 2011. The audio for this program is not available.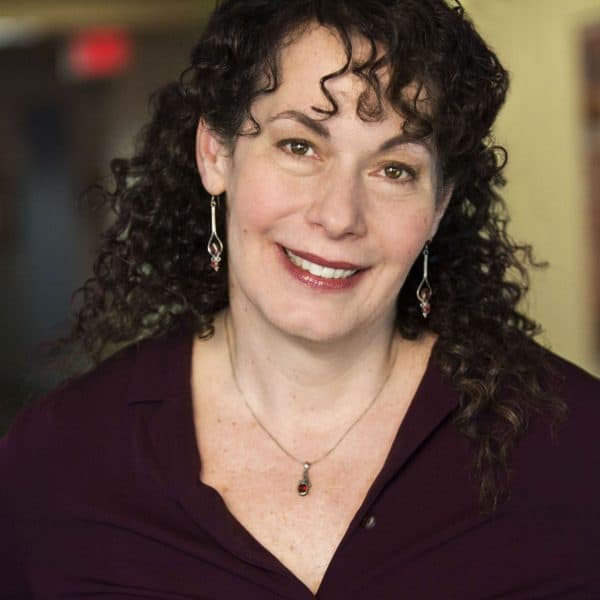 Carey Goldberg Editor, CommonHealth
Carey Goldberg is the editor of WBUR's CommonHealth section.