Paul Farmer: Time to Tackle Diabetes, Cardiac And Other Non-Communicable Diseases Among Poor
This article is more than 10 years old.
Speaking in advance of a conference on the topic next week at Harvard Medical School, Farmer, joined by other global health experts, said that diseases shouldn't be treated in isolated silos, but rather through integrated health systems that can tackle a range of disorders — not simply diseases traditionally identified with the poor.
"For example," Farmer said, "a good cardiac surgery program would improve the quality of surgical care in general. Not just for one disease… Better operating rooms, better supply chains, better trained surgeons…Let's use these vertical programs to strengthen health systems in general…If you look at cervical cancer, if you have a good vaccination program, that you use to vaccinate for polio, to prevent polio, measles, or tetanus, it is a delivery system for the cervical cancer vaccine, Gardasil. And so we're trying to use this principle also to drive forward our advocacy work as well as to why it's important to take on these neglected NCDS."
Dr. Gene Bukhman, Director of the Program in Global Non-communicable Disease and Social Change at Harvard Medical School, suggested the moral imperative to treat and prevent these types of illnesses: "Until recently, it's been perceived that these disease are very difficult to tackle in the poorest countries. The needs are enormous. There's an enormous burden of highly prevalent conditions like HIV, diarrheal disease, children continue to die at a high rate before age 5, women die in childbirth, and there's been a question about how possible in the midst of that it is to address this collection of diseases, which are more complex perhaps, and less prevalent individually, but for which there are amazing interventions. Because of the focus (this year) on NCDs globally, this is an opportunity to gather together and focus the world's attention on how it's possible, now more than any other time in human history to be able to reach the poorest people in the world who have these conditions and who deserve interventions for prevention and treatment and palliation as a human right."
The conference on March 2-3 is hosted by Harvard Medical School, Partners In Health, the Brigham and Women's Hospital, the Harvard School of Public Health, the Harvard Global Equity Initiative, the Global Task Force on Expanded Access to Cancer Care & Control in Developing Countries, and the NCD Alliance. The meeting will bring together experts about conditions such as rheumatic heart disease, Burkitt's lymphoma, malnutrition-associated diabetes, and the respiratory impact of household fuels.
This program aired on February 24, 2011. The audio for this program is not available.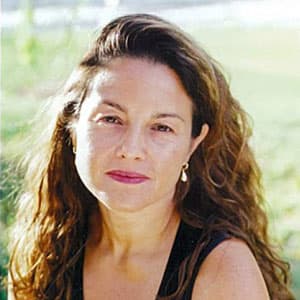 Rachel Zimmerman Health Reporter
Rachel Zimmerman previously reported on health and the intersection of health and business for Bostonomix.