The Ethics Of Boston Med: 6 Facts You Probably Didn't Know
This article is more than 10 years old.
What I learned at the panel was this: Everyone involved with the series had an agenda. ABC wanted heart-tugging stories of life and death; the hospitals wanted great PR and a chance to showcase their extraordinary talent; patients wanted, what, a little extra attention, a fraught moment captured on film, a chance to help other patients and possibly ease their suffering. "I want to thank the producers of Boston Med for capturing cherished moments on film," said Jeannette Pollet, widow of Marvin, who died on camera in one of the episodes.
Not everyone was so happy: several nurses, particularly one from Children's who stood up before the crowd, said she was disappointed that the program didn't sufficiently highlight the tough, often thankless work that nurses do every day. Terence Wrong, executive producer of the series at ABC News blamed "the brutal narrative regime," that required each of the eight episodes to include cohesive, gripping stories with a beginning, middle and end. There was much discussion about how the ABC crew seamlessly inserted themselves into the patient's and doctor's daily routines, to the point that many at the hospitals simply forgot the cameras were rolling. This raised the question: was the process so seductive it became exploitative, or was it empowering?
You can watch it here and judge for yourself.
In the meantime, here are six facts about the series you probably didn't know:
1. The ratio of film shot to film actually used was 400 to 1.
2. Doctors, nurses and patients (even those who consented to be filmed for the show) could ask the cameras to stop — in real time — at any time. And they did.
3. The surgeon who allowed a camera crew to accompany her on a date doesn't regret it.
4. One doctor at Children's said in an email that the show was a bad idea and wrote that the "hospital sold out for free advertising on a national stage."
5. Of the patients who were asked to participate in the show, 99 percent of the transplant patients said "Yes."
6. The hospitals were not allowed to view the episodes before they aired.
And, the bonus fact, the producers tended to choose stories that had happy endings.
This program aired on March 11, 2011. The audio for this program is not available.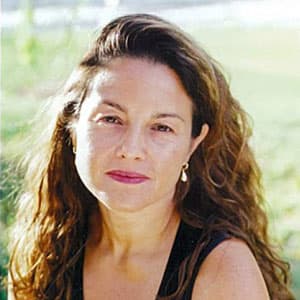 Rachel Zimmerman Health Reporter
Rachel Zimmerman previously reported on health and the intersection of health and business for Bostonomix.