Brigham Expert: Why Not To Buy Iodine Pills
This article is more than 10 years old.
People are doing it already, perhaps mainly West-Coasters concerned about what the Pacific winds will bring. The Wall Street Journal reports here:
Supplies of potassium iodide, a preventive against radiation poisoning of the thyroid gland, are running low at some manufacturers, as Americans seek protection amid fears that radiation from Japan could head to the U.S., according to the companies.

One leading supplier, Anbex Inc., quickly sold out of its supply of more than 10,000 14-tablet packages on Saturday, said Alan Morris, president of the Williamsburg, Va., company.

He said the closely held firm was getting about three orders a minute for $10 packages of its Iosat pills, up from as few as three a week normally.

"Those who don't get it are crying. They're terrified," said Mr. Morris. The company tells callers that the likelihood of dangerous levels of radiation reaching the U.S. is low, but some callers, particularly on the West Coast, remain afraid, Mr. Morris said.

Interest is also high at Fleming Pharmaceuticals, a St. Louis County company that makes potassium iodide in liquid form. "It actually has been insanity here," said Deborah Fleming Wurdack, a co-owner.
So let's all take a deep breath, with the help of Dr. Richard Zane, vice chair of emergency medicine at Brigham & Women's and an expert on disaster preparedness. He offers two main points:
-The risk that the radiation emergency in Japan will lead to the need for Americans here to take potassium iodide is "remarkably low," he said.
-And if something should happen that would indeed require taking potassium iodide or any other intervention for radiation exposure, "there are remarkably robust plans in place in the United States for mass care and mass pharmaceutical distribution."
(NPR's Scott Hensley explains here how iodine tablets can help in a radioactive zone.)
A couple of Rich Zane's other points about potassium iodide: It prevents your thyroid from absorbing radiation and thus may prevent future thyroid cancer, but it only protects the thyroid, no other organ. "It is done because it's something we know we can do and it works to a certain degree," he said.
And its utility depends on how susceptible a person is, based on many factors, including age, exposure, distance, and whether they're shielded from the radiation. "Let me reiterate, the likelihood is exceedingly low, and there are robust plans in place for mass screening and distribution if there's a need," he said.
Atmospheric sampling would provide warning if radiation is headed toward the US, Rich said — "You wouldn't wake up one day and be told you were exposed" — and in the exceedingly unlikely event that Americans are exposed, authorities have processes for screening people and distributing potassium iodide if needed.
"If you feel the need to go out and buy potassium iodide," he said, "you're probably wrong, and you're more likely to take it and not need it, and have a side effect of taking it when you don't need it, than to actually need it."
Side effects could include nausea and stomach upset and feeling unwell — "essentially the symptoms would be similar to taking too much salt," he said. "
His bottom line: "We really should feel for the citizens of Japan. Let's think more about them than about ourselves."
Just for the record, I also asked the Massachusetts Department of Public Health about this. Their response (KI refers to potassium iodide):
Residents of MA Emergency planning zones (i.e. those who live in a 10-mile radius of Pilgrim in Plymouth, Seabrook station in Seabrook, NH or Vermont Yankee in Vernon VT) can get KI from their local health departments. DPH did a pre distribution and has an emergency cache with enough pills for all residents in these areas in the event of an emergency.

Or in more detail:
The MA Department of Public Health, Bureau of Environmental Health Radiation Control Program (RCP) has distributed KI to all local boards of health in the communities within the emergency planning zones for all 3 nuclear power plants in or around the Commonwealth and, in relation to Rep Pedone's legislation related to communities outside the 10 mi EPZ, Cape Ann, Cape Cod and the islands. Citizens within each community should contact their local board of health to request KI. We also have a stockpile for further distribution in the event of an emergency. The emergency response plan is in collaboration with MEMA.
This program aired on March 15, 2011. The audio for this program is not available.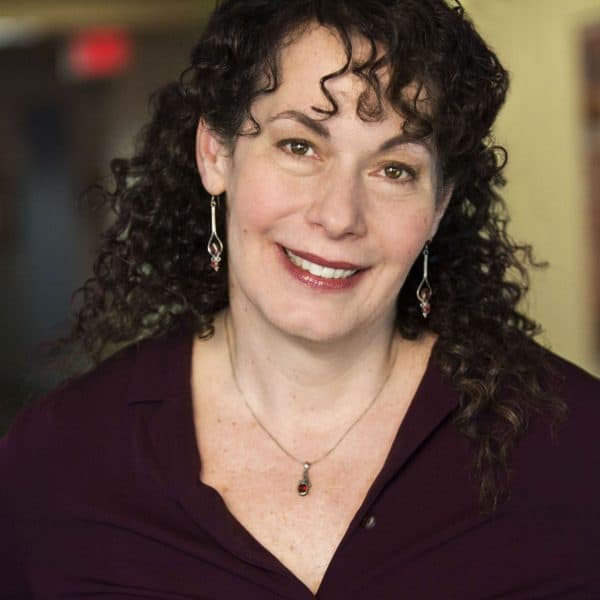 Carey Goldberg Editor, CommonHealth
Carey Goldberg is the editor of WBUR's CommonHealth section.