Dorchester Students Lead Prize-Winning War On Junk Food
This article is more than 10 years old.
http://www.youtube.com/watch?v=dbzm-5XZtt8
Tayon Smith, a 9th-grader at the Codman Academy in Dochester, has just taken the pledge.
The junk-food-free pledge, that is. That means that at least through June, he'll give up the candy that had sweetened his mornings. He'll avoid soda and pass up chips and decline cookies. Why?
"I wanted to try something new; go for a better, healthier lifestyle," he says.
Tayon's healthy decision makes him part of a swelling trend — at least, here at Codman Academy Charter Public School, the only school in the country that is actually inside a health center, the renowned Codman Square Health Center in a gritty section of Dorchester.
The rising national chorus of concern about youth nutrition and epidemic obesity comes mainly from adults. But at Codman Academy, the kids are in the vanguard of the fight against junk food. And they've racked up enough victories that the school's student-run "Nutrition Action Club" is about to receive a "gold-level" award for outstanding school wellness work from state health and education authorities. Club members are also scheduled to present their Junk Food Free Campaign to the Boston Public Health Commission tomorrow.
Not that the adults are out of the picture. Improving health is a natural priority for the academy, said its director, Meg Campbell. "The biggest public health issues we face in our community — AIDS and other sexually transmitted diseases, obesity, hypertension, family and community violence - there's not a pill for any of those," she said. About half of the school's students are overweight or obese, which is typical for their socioeconomic status.
So the academy aims to help change the culture that contributes to those issues in a variety of ways, from counseling to diabetes screening to extensive sports programs. And when it comes to healthy eating, it has enlisted its students to lead the charge.
The Nutrition Action Club began its campaign against junk food last spring, asking students to take the pledge for April. Nearly everyone did. This year, the pledging begins in March and runs through June, and more than half the school's 140 students have pledged so far, Meg said. The goal is full participation by next year.
The academy already serves no junk food in its breakfasts and lunches, and aims to persuade students not to bring it in either. It just fended off the latest offer from a vending machine company. Just as pharmacies eventually accepted that they should not be selling cigarettes, Meg said, schools are not the place for junk food.
What's junk food? Here's the school's flyer:

But it's not enough just to recognize junk food when you see it. You also need to know the alternatives. That explains why, this Monday afternoon, nearly a dozen 9th-grade Codman Academy boys were hard at work chopping and spreading and assembling in a classroom gloriously redolent of garlic. Their creations — bruschetta with fresh tomatoes, olive oil, garlic and mozzarella — would be offered to their schoolmates at 4:30 snack-time. And maybe that would keep some of them from crossing the street to McDonald's.
Overseen by Mbakwe Okafor, the school's wellness director, and Anna McFarlane, their wellness mentor and cook, the boys worked almost as diligently as any restaurant line — well, almost. Some were more diligent than others, and verbal horseplay peppered the work. And to confess, I was a distraction, too, asking pesky questions about how the anti-junk-food campaign is going.
Tayon pointed out that the junk food pledge is by no means just for boys. "I saw a girl with three sodas and a Twix," he said. "The girls are more unhealthy than the boys. They pledge but they break it."
But Kyle DePina said he saw the anti-junk-food campaign taking on momentum. "People are seeing how healthy they need to be to be at their best at all times," he said, "so they're taking to it."
The afternoon snack preparation — Mondays performed by boys, Wednesdays by girls — shows kids that "Hey, we can prepare healthy foods, but more importantly, healthy foods that taste good," Mbakwe said.
The snacks have ranged from frozen grapes to hummus and crackers. The school has also held healthy cooking sessions for parents. Part of the message, Mbakwe said, is that healthy food can also be economical. And in the long run, one of the school's goals is to persuade stores like Trader Joe's to move into the neighborhood to help provide affordable fresh produce.
Anna McFarlane — who proudly admits that "food is my life" — said that part of her work is to help expose students to new healthy foods. Vegetarian chili, for example — it was initially a tough sell, but once the students tried it, "they couldn't get enough."
[module align="right" width="half" type="pull-quote"] When she helped a group make fruit salad, Anna said, "there were three people in a class of 20 who had never tasted a blueberry before."[/module]
The task can seem overwhelming sometimes, she said. "McDonald's is down the street, a bag of Cheese-Its is a lot easier to get hold of around here than a fruit salad. It's still an uphill battle. But I know the awareness here has been lifted.
I can't resist ending with this delectably disgusting New York City video that Anna has used to help educate Codman students about the fat-building effects of soda. It was highly effective, she says, and it's easy to see why. Yuck.
This program aired on March 31, 2011. The audio for this program is not available.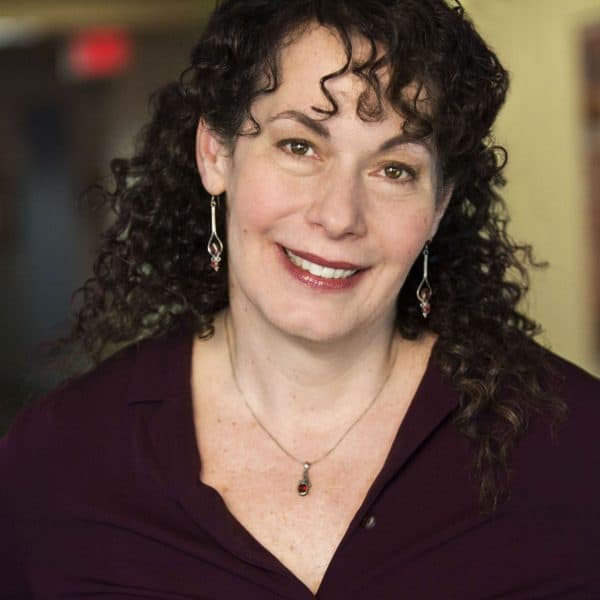 Carey Goldberg Editor, CommonHealth
Carey Goldberg is the editor of WBUR's CommonHealth section.