Medical Sticker Shock: An Infuriating Encounter With A Cost Calculator
This article is more than 10 years old.
This is the story of a patient who tried to be a smart health care shopper. But the system wouldn't let him.
The patient, Matt S., works in the health care industry and is a pretty savvy guy. Recently, his company offered a high-deductible health plan, administered by a large national insurer, which he selected. Under the plan, his family's deductible is $2,800, which applies to almost all treatments and procedures except for primary care and prevention.
A few months ago, Matt's doctor, who belongs to a primary care practice owned by Brigham & Women's Hospital, suggested he get a cardiac stress test in order to determine the true severity of his "borderline" hypertension, and whether it required medical management. Before deciding to do the test, Matt — an otherwise fit 40-year-old marathon runner and "minimalist" when it comes to medication and interventions — wanted to estimate what it would cost out-of-pocket since he knew that basically 100% of the covered costs of this test would be his to pay. He figured if they were really high, he would ask the doctor if there was an alternative diagnostic option.
Navigating The System
As with many insurers these days, and particularly ones that offer high-deductible plans, which charge lower monthly premiums and are growing in popularity according to a recent report, the insurer's website has a tool to estimate medical costs, which is supposed to help consumers get a sense of what the out-of-pocket costs for different procedures will be. Here's what Matt saw when he plugged his zip code into the estimator and looked up "cardiac stress test:"
Estimate Medical Costs
Cardiac stress tests: A cardiac stress test monitors blood flow to the heart during exercise and compares it to blood flow at rest. Some heart problems that are easily missed when the patient's heart is at rest become apparent when the heart is under stress. During the test, the patient exercises on a treadmill or stationary bike while being closely monitored.
Cost details for : Cardiac stress tests


| | |
| --- | --- |
| Type of Service | Cost Range |
| Cardiac stress tests | $28 - $151 |



"I knew it was low," Matt said of the online estimate. "You can't even walk through the doors of the Brigham for $28, but I figured even if they're wrong by a factor of 2, 3 or 4 it's still worth it. Even if it costs $500 it would be worth it."
So, on Jan. 31 he had the test. Unbeknownst to Matt beforehand, his procedure also required two echocardiograms, one before and after the stress test, as well as the test itself, which involved running on a treadmill while his heart was monitored. "The problem is, you don't know that there are other components related to a "cardiac stress test" until you show up to have it done," he said. "There's really no easy way for consumers to find out all the pieces that might be included, either from the primary care doctor, the hospital or the plan."
Charges Roll In: $4,000
As Matt tracked his charges on the insurer's website, he was stunned. They were split into three separate parts totalling about $4,000. Yes, $4,000. There were charges from the cardiology group, and the hospital, even though Matt says he never saw a cardiologist. During the test, he said: "There was a student, an exercise physiologist and a sonographer."
Matt continued to track the charges, and he saw that his insurer negotiated the bill down a bit by chopping off a couple of unbundled components.
When his paper bill arrived in the mail, it was for $2,300.
"Here I was trying to do the right thing by figuring out the cost," Matt says, "But clearly, the system isn't ready for prime time when it comes to transparency."
Girded for battle, Matt called customer service. The first person he spoke to said he was charged for the echocardiogram as well as the stress test. So, even though the online calculator gave no indication that extra costs might be wrapped around a cardiac stress test, Matt went back to the estimator to try to figure out the price of an echo. Here's what he saw:
Estimate Medical Costs
Diagnostic ultrasound of heart (echocardiogram): An echocardiogram (sometimes called an echo) is a test that uses sound waves to create a moving picture of the heart as it is working.
Cost details for : Diagnostic ultrasound of heart (echocardiogram)


| | |
| --- | --- |
| Type of Service | Cost Range |
| Diagnostic ultrasound of heart (echocardiogram) | $147 - $290 |



Customer Service? Not.
Cleverly, Matt suggested that customer service charge him the top price for both tests and send him a new bill for $441.  But he was rebuffed, and passed along to a second level of customer service. That person told Matt he had a legitimate claim, and suggested he go through "The Appeals Process."
"Not wanting to spend the rest of my life going through the appeals process, I decided to escalate it within my company," Matt said.
He called his human resources director, who called the insurer's representative who sold the company its health plan, and, eventually, the insurer agreed to hear Matt out. "They were responsive and called me right away," Matt said. "I told them I did what you're supposed to do in a high deductible cost plan — I looked up the cost. They acknowledged that the calculator could be confusing but the guy said, unfortunately, the charges are legitimate. I said, 'They may be legitimate charges, but i'm not paying them. I suggested they charge me $500, that seemed reasonable."'
So, two months after the stress test, the insurer agreed to "tweak" the bill and override the cost codes, Matt said. Ironically, they agreed to bill him $300, but the final bill turned out to be $0. "Power to the people," Matt says.
And The Moral Is?
Matt's point in going public with his saga is simple.  "There's a fundamental infrastructure problem," he says.  "Neither the hospital nor the health plan is equipped to provide reliable and tranparent cost information to allow consumers to make an informed decision.  Furthermore, most people don't have the stamina, connections or industry knowledge to pursue this.  If I worked at Tony's Toasters, I don't think it wouldn't have happened this way."
A spokesman for the national insurer concedes that the cost "estimator" can be imprecise. "It's considered state of the art in the industry," he said. "But we know it needs to be improved."
He said a new, more accurate "cost of care" calculator that allows patients to plug in more detailed medical information — including the hospital they're going to, the procedure, any discounts and other specifics of their insurance plan — will be available to consumers this fall. It will replace the current cost estimator.
Currently, this comprehensive cost of care tool is available only to to doctors and hospitals in the insurer's network, the spokesman said. "We were cutting edge when we came out with our estimator," he added. "But in terms of precision, the tool is not as precise as we'd like it. With the new calculator, it will be remarkably precise."
Stress Rising
As for Matt, his story has a bittersweet ending.
Even though he prevailed over his medical bill, his stress test determined that he did, indeed, require medical intervention for his hypertension. He's been taking his new pill for a while, he says, but it's not really helping.
"Compared to what this drug is competing against — my highly increased stress — it's not having an impact," Matt says. "I've had to fight or inquire about every claim. If I had to do it again, I would go back to the high premium plan and get rid of the high deductible."
This program aired on April 1, 2011. The audio for this program is not available.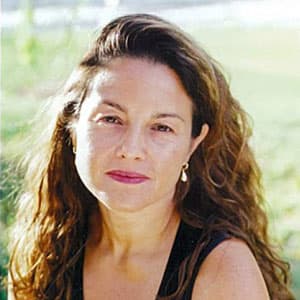 Rachel Zimmerman Health Reporter
Rachel Zimmerman previously reported on health and the intersection of health and business for Bostonomix.