Why To Exercise Today: It's Playtime
This article is more than 10 years old.
When I look around in exercise class, I see a lot of grim faces. A lot of people who look like they don't really want to be there. Or who are worried that this will be like junior high gym, embarrassing and mildly traumatic. Sometimes I think about how nice it would be if we could all come to class like children swarming onto a playground, eager to use our bodies in bigger, freer ways. Can't exercise be playtime?
More and more, it is, with the help of technology. And the bottom line from experts seems to be, "Whatever works, whatever makes you likelier to exercise, use it." A recent study looked at video games that involve exercise, and gave the thumbs up to many "exergames." As Time magazine reports here:
Scientists at Brigham Young University and the University of Massachusetts report Monday in the Archives of Pediatric and Adolescent Medicine that activity-based video games, better known as "exergames," can help children expend at least as much energy — and with some games, even up to twice as much — as walking on a treadmill.
"The exact type of exercise is not important--whether you dance, walk, run or exergame--exercise should be tailored to what you find fun and interesting. Fun and engaging activities keep you coming back for more--so they are the best type of exercise. For kids and adults, the use of the Wii or other exergames fit that advice--If you can't wait to get back on the game, then you've found something that will be an effective exercise. "

"Moving is what counts. Anything that gets kids moving is something I can get behind."
Grown-ups too, I would add. The Wii for some reason doesn't do it for me, but an Apple ad for this new free app came into my in-box yesterday, and made me think, "Now that might make any run a lot more fun..." The "Fun Run Trainer" lets you envision yourself running on Venice Beach, Abbey Road or Rodeo Drive, the ad says. Cool. Now could somebody please invent the app I've been waiting for forever?? It would allow you to speed up or slow down your music on the fly, keeping pace with the beat of your feet...
This program aired on April 1, 2011. The audio for this program is not available.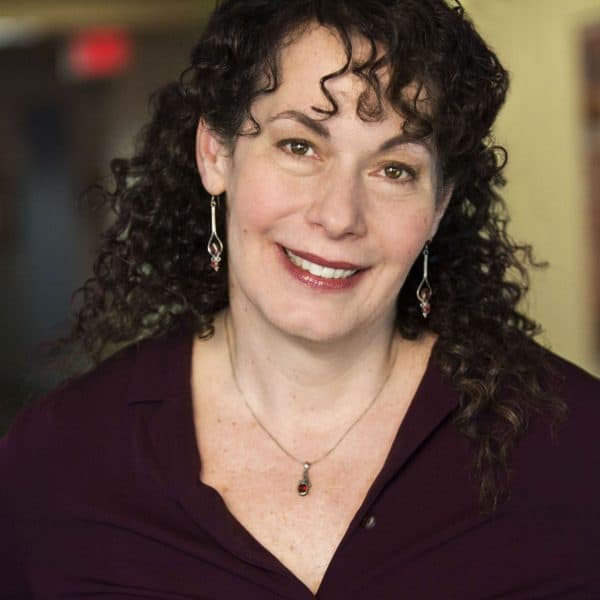 Carey Goldberg Editor, CommonHealth
Carey Goldberg is the editor of WBUR's CommonHealth section.