Reflections Of A Rebel, Or How An Opera Performance Trumped Autism
This article is more than 10 years old.
Over the weekend, I performed in an opera based on Star Wars with my 8-year-old daughter. We were Rebels, and later, in the bar scene, we were Aliens. To say it was a blast doesn't adequately capture the totality of the experience. It was deeper, more enveloping: it was pure, open-hearted, forget-all-the-minutiae-of-your-life, joy. (Also, Space Opera is not your mother's opera. A sample verse: "So if you owe him money/ then you'd better watch your butt/or you'll find it getting whupped by Jabba the Hutt." )
I was surprised to feel this surge of delight while wearing a butterfly headband and diamond-studded sunglasses on stage, but then I remembered high school. In Brooklyn in the early 1980s, a gifted dance teacher inspired me to perform and choreograph and helped pull me out of my own teenage despair and disordered behavior.
This week, another sort of disorder, once again, percolated up into the news: a new report showed that several widely used treatments for autism-spectrum disorders are somewhat effective in helping children better integrate socially and rebound physically, but not definitively so. Based on my personal experience in the Space Opera, however, things looked more upbeat: I saw 150 children (and adults), a few on the spectrum, some just socially awkward, most simply trying to navigate early adolescence, singing and dancing through whatever physical or psychological obstacles they face in everyday life. During rehearsals, one woman wore a t-shirt that said: "I had Asperger's before it was cool." And on stage, everything worked out just fine.
Indeed, our Space Opera originated as a vehicle to coax a troubled child away from his chaotic thinking and isolation toward a sense of belonging and accomplishment. Space Opera's director, David Bass, an MIT grad notable for his arrangement of the Engineer's Drinking Song (as a danse macabre, a hunting song, a romance, an Italian aria, a baroque fugue, a Handel chorus ripoff, an unremarkable drinking song, and a sea shanty), explains how he was transformed from chemical engineer to founder of the North Cambridge Family Opera as a result of his autistic son's beautiful voice:
When Robert, our first child, was 7, he was out of control much of the time and had limited interest in playing with other kids. We didn't realize then that he was on the high functioning end of the autistic spectrum, we just knew he had perfect pitch and a gorgeous soprano voice that he couldn't use in any conventional children's activity.

One day in the spring of 1997, I took Robert to see some of his classmates perform Dracula at the Boston Children's Opera, a now-defunct commercial after-school activity in Belmont. Dracula was written by the director of BCO, and I was impressed that the dozens of kids participating were clearly having a great time, had formed a tightly-knit community, and were learning that opera was simply a story told through singing and acting and did not deserve its reputation for abstruseness. Robert could never have handled being in such an activity, though, so when we got home I suggested we write our own opera

(I wrote a lot of music as a teenager, when I took myself very seriously). We chose a familiar and intriguing story that would hold Robert's attention, the first Star Wars movie. A chemical engineer by day, I became a composer by night. Fifteen months later Space Opera was complete.

At [my wife] Sue's insistence, we arranged a performance in the spring of 1999 with our friends and their kids, and with Robert's friends and their parents. Nine-year-old Robert was Luke Skywalker and little sister Lonnie, who had just turned 7, was Jabba the Hutt. Over the course of preparing for the performance, I noticed that relationships between the 24 adults and children participating were evolving, particularly within families, in a very positive way. Most remarkably, in two families in the midst of divorce, the children were singing with their fathers, from whom they had grown somewhat distant during the divorce process, and I could see the relationship reforming over the ten weeks of rehearsals. Here I thought we were making music, but it turned out we were doing something much more important. North Cambridge Family Opera was born, and the rest is history.
David is a familiar character if you live in Cambridge and hang out with people from MIT: he's brilliant, nebbishy and seemingly oblivious, but really just busy focusing on what's important, like arranging an a capella version of Weird Al Yankovic's song, "Why Does This Always Happen To Me," for his wife and three children to sing together. And creating an opera that is, above all, so very human, full of graying parents and growing children, some who can sing, some who can't, all out there, in their bodies, so raw and brave and adored.
This program aired on April 7, 2011. The audio for this program is not available.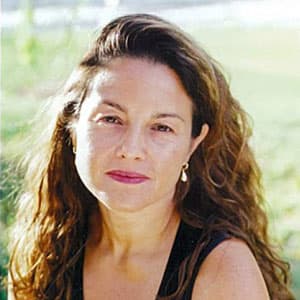 Rachel Zimmerman Health Reporter
Rachel Zimmerman previously reported on health and the intersection of health and business for Bostonomix.