On Becoming A Doctor: 'You Never Know What Will Come In Through Your Door'
This article is more than 10 years old.
In 2006, pediatrician Meghan MacLean Weir began a combined three-year residency at two separate hospitals.
She soon realized she was dealing with two very different institutions: at Children's Hospital Boston, Weir found solace in the orderly routine of structured protocols, advanced technologies, cutting-edge research and patients from well-educated families. Across town at the Boston Medical Center, she saw poverty, symptoms that needed simple remedies and mothers overwhelmed by parenting. Weir saw first-hand how illness and disease occur in tandem with malnutrition, drugs and violence.
Instead of gaining confidence and professional momentum through her training, Weir found herself sleep-deprived, consumed by self-doubt and depression. She gained weight and lost touch with her family and friends. Nothing had prepared her for the hard-hitting truths that accompanied the intimacies of illness and disease. Eventually she asked her program directors for some time off, and got it.
For a year, Weir worked three months on and four weeks off, using the breaks to write stories about her patients and their families as a way to make sense of what she found inexplicable. The result is a medical memoir Between Expectations: Lessons from a Pediatric Residency, (Free Press, 2011).
In one of the book's opening stories, "Feeders and Growers," a baby arrives at Boston Medical Center after a near-death birth at home to a mother high on cocaine. Weir writes, "I am angry that I live in a country that cares so much for the rights of unborn children but gives so few resources for the stewardship of those children after they are delivered. I am angry about many things and wish I had the energy to see my way forward to someday making changes, even little ones, but at the end of the day, it is hard enough to stay awake."
Determined to use her medical training to make a difference, Weir takes off — before her graduation — to the JFK Medical Center in Monrovia, Liberia.
But once again, her idealism bumps up against reality. The lack of treatment options in the Monrovian medical center collides with so much of what Weir had assumed she could accomplish. While never doubting her training, Weir quickly learns that in Liberia, it is elemental support that is also necessary: the hospital's eletricity constantly cuts-out, generators don't work, the inadequately trained staff are not versed in basic protocols and essential medical supplies and medicines are lacking. She cannot impose her medical standards upon this over-burdened and under-resourced hospital.In the book's concluding story, "The Graduating Class of 2009," Weir writes of her time in Monrovia. "At home, at least, I would have immediately sprinted down the hall, secure in the knowledge that there was work to be done. I would have run and burst through the door…there would have been in that room the possibility of action, of rescue, and I would have run lest I arrive too late. But there is nothing like this kind of promise waiting in the room in which Dr. Nuta had headed, where I would meet her just after, and where I take hold of one limp, not yet cold, perfect foot."
Recently, Weir sat down with WBUR's Radio Boston host Meghna Chakrabarti to reflect on the past five years since graduating and writing her book. Now married and the mother of an 18-month old daughter, Weir works as a pediatrician in the emergency departments of Children's Hospital Boston and Beverly Hospital.
The following are some excerpts from that interview:
MC: Take me back to those days when you were between two very different hospital environments.
MMW: The families of the children I saw [at the BMC] faced extraordinary difficulties. Not only in negotiating the health care system, but also in negotiating some of the public services and some of the school support systems they should have for their children. I realized then that medicine was not just about what happens while within the walls of the hospital…it has far more to do with how you empower these families to take care of their kids once they go home.
MC: In your book you wrote about particular tough cases. What effect did they have on you?
MMW: Initially I just found it overwhelming, frightening. The lack of resolution gave me a big sense of disquiet. I didn't realize what a bit player I would be in hospitalizations like these. I was basically just looking through a peephole at one very tiny piece of this very long process to getting these babies home.
MC: The depression you experienced, was it the physical demands? The reality of trying to treat sick kids? Or the lack of support outside the hospital environment?
MMW: I was always someone who worked very hard through school for very discrete goals, and this was so much bigger than anything I had ever been faced with. It wasn't just a matter of getting through the month and writing orders. There was this bigger thing on how do you become a doctor and how you gain competence. That was something I didn't have the answer for. I still don't necessarily have the answer for it.
MC: Where do you see yourself now?
MMW: I feel a little more in control. But ultimately, you never know what will come in through your door.
This program aired on June 6, 2011. The audio for this program is not available.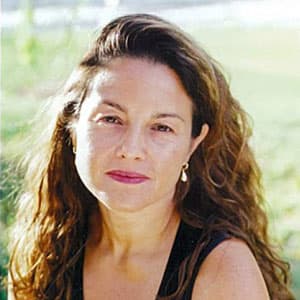 Rachel Zimmerman Health Reporter
Rachel Zimmerman previously reported on health and the intersection of health and business for Bostonomix.