FDA Issues New Rules On Marketing Sunscreen — After 33 Years
This article is more than 10 years old.
I remember my grandmother sitting on the boardwalk in Brighton Beach, holding up one of those cardboard reflectors trying to get a nice tan. I tried to explain those reflectors to my kids, but they didn't really get it. Every morning these days, they stand, dutifully, arms and legs apart, waiting for the morning sunscreen ritual.
Now, just as their summer vacation begins, the FDA has issued new rules on marketing sunscreens to help consumers figure out which products are most effective. Notably, in order to now claim "broad spectrum" coverage, sunscreens must protect against both UVA and UVB radiation.
The New York Times notes that the FDA has been considering these sunscreen rules, "since 1978, when "Boogie Oogie Oogie" was a hit on the radio and most beach lotions were intended to encourage tanning, not protect against it. But federal regulators said they had yet to decide whether to end an SPF arms race in which manufacturers are introducing sunscreens with SPF numbers of 70, 80 and 100 even though such lotions offer little more protection than those with an SPF of 50."
From the FDA's web site, here's why the rules (which will take effect next year) are being changed:
FDA is making changes to how sunscreens are marketed in the United States as part of the Agency's ongoing efforts to ensure that sunscreens meet modern-day standards for safety and effectiveness and help consumers have the information they need so they can choose the right sun protection for themselves and their families. Prior rules on sunscreens dealt almost exclusively with protection against only ultraviolet B (UVB) radiation from the sun, and did not address skin cancer and early skin aging caused by ultraviolet A (UVA) rays.

After reviewing the latest science, FDA determined that sufficient data are available to establish a standard broad spectrum test procedure that measures UVA radiation protection in relation to the amount of UVB radiation protection. This designation will give consumers better information on which sunscreen products offer the greatest protection from both UVA and UVB exposure that can lead to an increased risk of skin cancer.

Sunscreen products that pass the broad spectrum test are allowed to be labeled as "Broad Spectrum." These "Broad Spectrum" sunscreens protect against both UVA and UVB rays. For "Broad Spectrum" sunscreens, the "Sun Protection Factor" or SPF also indicates the overall amount of protection provided. Broad Spectrum sunscreens with SPF values of 15 or higher help protect against not only sunburn, but also skin cancer and early skin aging when used as directed with other sun protection measures. These sun protection measures include limiting time in the sun and wearing protective clothing.

For sunscreen products labeled with SPF values but not as "Broad Spectrum," the SPF value indicates the amount of protection against sunburn only.

These testing and labeling requirements are necessary to provide consumers with the information they need to make informed choices when selecting sunscreens.
And here are the key requirements:
Broad Spectrum designation. Sunscreens that pass FDA's broad spectrum test procedure, which measures a product's UVA protection relative to its UVB protection, may be labeled as "Broad Spectrum SPF [value]" on the front label. For Broad Spectrum sunscreens, SPF values also indicate the amount or magnitude of overall protection. Broad Spectrum SPF products with SPF values higher than 15 provide greater protection and may claim additional uses, as described in the next bullet.

Use claims. Only Broad Spectrum sunscreens with an SPF value of 15 or higher can claim to reduce the risk of skin cancer and early skin aging if used as directed with other sun protection measures. Non-Broad Spectrum sunscreens and Broad Spectrum sunscreens with an SPF value between 2 and 14 can only claim to help prevent sunburn.

"Waterproof, "sweatproof" or "sunblock" claims. Manufacturers cannot label sunscreens as "waterproof" or "sweatproof," or identify their products as "sunblocks," because these claims overstate their effectiveness. Sunscreens also cannot claim to provide sun protection for more than 2 hours without reapplication or to provide protection immediately after application (for example-- "instant protection") without submitting data to support these claims and obtaining FDA approval.

Water resistance claims. Water resistance claims on the front label must indicate whether the sunscreen remains effective for 40 minutes or 80 minutes while swimming or sweating, based on standard testing. Sunscreens that are not water resistant must include a direction instructing consumers to use a water resistant sunscreen if swimming or sweating.
Drug Facts. All sunscreens must include standard "Drug Facts" information on the back and/or side of the container.
This program aired on June 14, 2011. The audio for this program is not available.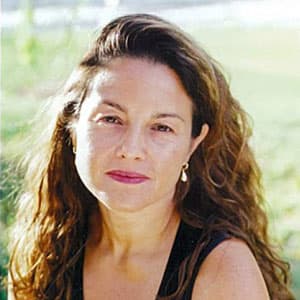 Rachel Zimmerman Health Reporter
Rachel Zimmerman previously reported on health and the intersection of health and business for Bostonomix.