Harsh Reaction To Biederman's 'Slap On The Wrist' From Harvard
This article is more than 10 years old.
The most detailed and knowledgeable assessment comes from journalist Alison Bass, a muckraking investigative reporter and author who writes on financial shenanigans within the pharmaceutical industry. Bass calls Harvard's sanctions "essentially a slap on the wrist." Here's her full take:
In 2008, Congressional investigators accused the three psychiatrists — Biederman, Thomas Spencer and Timothy Wilens — of failing to disclose more than $1 million each in payments from the drug industry. As I blogged about here, most of Biederman's financial ties were with the makers of anti-psychotic drugs at the very same time he was promoting the use of these drugs in the treatment of childhood bipolar disorder. According to documents released in a lawsuit, Biederman also courted funding from Johnson & Johnson by promising that his work at Mass. General would promote the use of its anti-psychotic Risperdal in children. Johnson & Johnson gave the hospital $700,000 for a Biederman-led research center that did studies promoting Risperdal. All of which raises the question of whether Biederman helped the drug company illegally market the off-label use of its anti-psychotic drug in children

But rather than suspend or fire him for such unethical and possibly criminal behavior, Harvard and Mass. General let him and his two colleagues off easy. According to The Boston Globe, they required the three physicians to refrain from all paid industry-sponsored activities for one year and undergo unspecified additional training. A letter Biederman and his colleagues wrote to co-workers about the remedial actions also mentioned that they might "suffer a delay of consideration for promotion and advancement."

Wow, that's tough. As Dr. Jerome Kassirer, a Tufts University professor and author of On the Take, notes in The Globe article, Biederman already is a full professor at Harvard so it's unclear how a delay in promotion would affect him. This strikes me as one more example of how hospitals and medical schools are so compromised by drug company money themselves that they no longer care to impose ethical standards on their own faculty.
This one, from 1boringoldman gets right to the point:
I've been reading the various reports about the Harvard/Biederman story. There's a common jouralistic device in the reporting:

3 Harvard Doctors Punished for Conflict of Interest
Harvard University's medical school and Massachusetts General Hospital have punished three professors – including Joseph Biederman, an influential child psychiatrist – for conflicts of interest, The Boston Globe reported. Biederman and the others sanctioned – Thomas Spencer and Timothy Wilens – revealed the action in a letter to colleagues. The Harvard investigation was prompted by a Senate probe that questioned whether Biederman and others were reporting consulting fees they received from pharmaceutical companies at a time they were publishing articles about the use of various drugs. The letter from the three professors said that they had made "honest" mistakes but that they "now recognize that we should have devoted more time and attention to the detailed requirements of these policies and to their underlying objectives.

"honest" mistakes and "… we should have devoted more time and attention to the detailed requirements" are examples. The journalistic device is to put quotes to indicate that the quoted piece is malarkey. It needs to be said explicitly. What Biederman and friends did was certainly not honest, nor was it a mistake, and none of us believe that it was because they weren't paying attention to details. It was deliberate, conscious corruption for personal gain. We don't need to use quotation marks to simply imply what is as plain as the noses on our faces. We need to shout it from the rooftops.
Pharmaguy's headline is "Mass General & Harvard Not Transparent About Cause of Docs' "Honest Mistakes." The post is accompanied by an image of three carefree travelers in a convertible, two blindfolded and labeled: "Med School" and "Faculty." On top of Med School's head is the thought bubble: "I won't ask," and atop Faculty is: "I won't tell." Driving the car is a smiling, confident guy: That would be Pharma.
This program aired on July 6, 2011. The audio for this program is not available.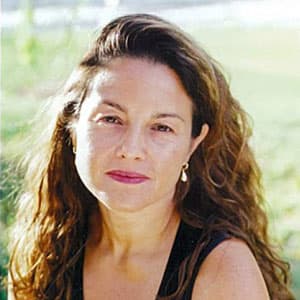 Rachel Zimmerman Health Reporter
Rachel Zimmerman previously reported on health and the intersection of health and business for Bostonomix.