When Health Care Moves Out Of The Doctor's Office
This article is more than 10 years old.
Check out Martha Bebinger's piece today on a critically important idea slowly taking hold in health care called "total health" — an intuitive concept which basically means that health care should take into account a person's whole life situation, not just their medical status — as a determinant of true health.
That means making sure families have food in the fridge and a safe place to live, and, as Martha notes, the right type of cleaning supplies if the household includes an asthmatic child:
Angila Griffin made this discovery a few months ago when a community health worker stopped by to check on her kids, who have asthma. Jean Figaro came armed with vinegar and baking soda. They're cleaning products, he explained.

"Who would think to use vinegar to clean a household?" laughed Griffin as she told the story.

Griffin loves scented disinfectants and perfumed air fresheners. But she tossed them to help her son and daughter avoid asthma attacks.

"If I'm using the perfume and stuff, their asthma is acting up, their eyes are bloating up," Griffin said.

Figaro, who works out of an asthma clinic at Boston Medical Center (BMC), said "we complete the work the doctor starts at the hospital."

In addition to the vinegar, he brought buckets and mops, pillow and mattress covers and a new vacuum cleaner.
The concept of the community health worker who makes house calls isn't new; there are experiments around the nation, and the state using this model, for instance, Bob Master's Commonwealth Care Alliance, which we wrote about here.
Indeed, Paul Farmer, the infectious disease doctor and co-founder of the non-profit Partners-in-Health, pioneered the concept of such workers in Haiti, where they are called accompagnateurs and are paid to help families in their own neighborhoods with everything from ensuring that medications are taken properly to caring for a new baby so mom can take a break.
In March, I wrote about Farmer's concept of community health workers as it has been transferred to neighborhoods around Boston.
One mom, for instance, brought her asthmatic son to the emergency room every time his inhaler ran out of medicine instead of just running down to the pharmacy to renew the prescription. This practice stopped when a community health worker started visiting the family's home.
Community health workers fill a crucial gap in the health care system: they are part nagging mom, part medical fixer, part translator and guide through the daunting insurance and social service bureaucracies that can overwhelm even the most savvy health care consumer. These workers, carefully screened and trained, patch together the kind of care that doctors and other medical providers can't possibly offer — and were never really trained to deliver. They take on the harsh nitty-gritty of their economically-strapped patients' lives: the transportation and school and housing problems, the bad food and ubiquity of drugs, the social and employment obstacles that can devastate families. These problems, left untreated, can exacerbate illness, and what was once preventable becomes chronic and eventually acute. Hospitalizations and ER visits accumulate and health care costs continue to rise.

Community health workers are supposed to help break that cycle. "It's not necessarily about the specific tasks they do, it's about the relationships, the constant accompaniment, the overall promotion of wellness," says Dr. Heidi Behforouz, an internist and associate physician in the Brigham and Women's Hospital Division of Global Health Equity, who serves as medical director for the new Network Health Alliance program. "It's not reimbursable, but it's powerful."
This program aired on September 1, 2011. The audio for this program is not available.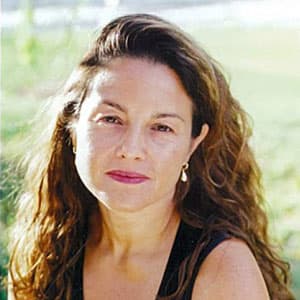 Rachel Zimmerman Health Reporter
Rachel Zimmerman previously reported on health and the intersection of health and business for Bostonomix.