During The Game, An Emotional Roller Coaster For Sox Fans
03:43
Play
This article is more than 8 years old.
If you missed the first 161 games of the 2011 Red Sox season, but tuned in Wednesday night to find out how it all turned out, you experienced a Cliff's Notes version of the wild emotional swings of the past several months.
The Sox and their much hyped new lineup opened the year with a 2-10 record and Wednesday night began much like the season, with fans feeling their enthusiasm a bit dampened.
With the game just getting under way, the crowd at McGreevy's, a sports bar on Boylston Street in Boston, was subdued. For the first couple of innings, the loudest cheer came when the answer to a movie trivia question was announced.
Boston resident Jonathan Brown said it was harder to be enthusiastic as the Sox compiled a 7-19 record in September before the final game against Baltimore.
"I go back and forth at this point," Brown said. "They kind of deserve to not make it based on the way they're playing. But as a fan you still want to see them in the playoffs and everything. So it's kind of mixed emotions, I guess."
But Cambridge resident Curtis Gallant likes the fact that Game 162 was critical.
"Well this is what I live for," Gallant said. "This is what I watch every single game to see: at the end of the season that there are meaningful games. And this is like a playoff game before the playoffs have even happened yet."
By the middle of the game, much like they were in the middle of the season, most fans were upbeat at Whiskey's, another bar on Boylston Street, especially after Dustin Pedroia's fifth inning home run gave the Sox a 3-2 lead over the Orioles.
Boston resident Mike Brown was enjoying the game, but was hoping the Red Sox could get into the postseason without a one-game playoff with the Tampa Bay Rays, who were facing the New York Yankees.
"I don't need any extra excitement. And it looks good right now. The Yankees are up big. Pedroia just hit a home run. They look like they're starting to come together, so you never know. But I don't want to see 'em play tomorrow," Brown said.
Those fateful words came just before a rain delay. After waiting nearly 90 minutes, fans at the Cask N' Flagon across the street from Fenway Park were ready to see the Sox wrap things up against the Orioles, but the crowd deflated when Baltimore came from behind. One Sox fan, who identified himself as Nick, was visibly upset about the loss and did not like having their fate in the hands of New York.
"Nine games ahead and now I'm rooting for the Yankees. Really? Really?"
His support of the Bronx Bombers was short-lived. While I was still talking with Nick and his friends about the loss, moments later, the Sox season came to an end as Tampa beat New York.
"That's crazy…ridiculous."
And with that, most fans began heading home — some shocked, some angry, some even chuckling a bit, but all of them shaking their heads, like they've been doing for most of September.
This program aired on September 29, 2011.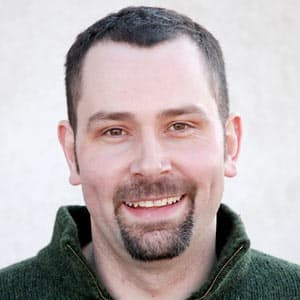 Doug Tribou Reporter/Producer
Doug Tribou was formerly a reporter and producer at WBUR and for WBUR's Only A Game.