Where Have All The ADHD Drugs Gone? Patchy Shortages Abound
This article is more than 9 years old.
The other day, my friend went in to a suburban Boston CVS to fill the regular prescription for Ritalin that helps her focus and keeps her attention deficit disorder at bay.
But the pharmacist sent her away empty-handed, saying that the store had not been able to get the generic drug in months and did not know when that would change.
"The pharmacist said that all the area CVS's were out of it, along with Adderall and similar drugs," my friend reported. Later, when she called around, she found odd clumps of supply: One store might have the generic but not the brand-name, or vice versa. Maybe, the pharmacist told my friend, she should try getting farther out of the city, away from the Boston colleges whose students generate high demand.
But it's not only a college-area problem. There are patchy reports of drug stores around the state running out of ADHD drugs for children and adults (see our follow-up post here), and the FDA has just posted several new ADHD drugs on its national list of medications in short supply.
In Michigan, pharmacists say the shortage is among the worst drug dry-ups they've seen, according to this television report about disappointed customers who break into tears; and in Washington, D.C., some expect shortages to last until January at least, according to local reports.
Critical shortages of scores of important medications, including chemotherapy drugs, have been building for months, to the point that President Obama issued an executive order aimed at alleviating them earlier this week.
But those shortages tend to revolve around intravenous drugs with such low profit margins that manufacturers have little incentive to make them. (See NPR's Dick Knox on the issue here.) They don't tend to concern pills that, whether generic or brand-name, are blockbusters any way you look at them in a country where 9 percent of the children are diagnosed with ADHD.
So what's happening? Has demand simply risen beyond drugmakers' capacity as all those diagnoses have been made? On the FDA Website, rising demand is one of the reasons given for the shortages. But it may be more complex than that.
When I think ADHD, I think Dr. Edward Hallowell, a leading authority on the topic who writes books and runs treatment and education centers. Yes, he told me, over the last several weeks, he has heard from some patients that they have been forced to search from pharmacy to pharmacy for the ADHD medication Adderall.
"Just this morning, I changed someone's medication because they were having such trouble finding it," he said. "It seems crazy to me, and I don't know what to tell my patients other than, I guess, 'Go shopping,'" he said.
A drug representative for Shire Pharmaceuticals, a company known for ADHD medications among others, told him recently that the shortage is the result of federal quotas on how much of the drugs can be made, Dr. Hallowell said.
"I honestly don't know, but I think that's the answer," he said, "and it just seems bizarre that they put a quota on it. I don't understand the rationale behind that: If a medication is prescribed, it should be prescribed."
Quotas?
Aha, that dovetails with this BNET report from May, when extended-release Adderall was in short supply.:
Shire (SHPGY) is loving every minute of what it claims is a national DEA-imposed shortage of Adderall XR,* the attention deficit disorder drug taken by many of the 5.4 million kids who can't sit still without it.
So Shire is blaming the Drug Enforcement Administration for limiting access to the amphetamines needed to produce ADHD drugs?
Well, the DEA is declining to accept the blame. I called DEA spokeswoman Barbara Carreno, who said that the agency actually sees it as part of its mission to maintain the flow of drugs for legitimate purposes.
She said that the DEA consults with the ADHD drugmakers annually to determine how much of the "active ingredients" — the amphetamines — they'll need, and that they can ask for an adjustment later if needed.
"We don't tell companies how much they can make of any given drug," she said. "We come up with a quota and then they get their quota," she said. "A lot of shortages happen when companies miscalculate how much they need of one dosage unit and over-commit some of their active ingredients like amphetamines to, say, 30 milligrams when doctors really want to give 10."
She noted that the FDA Website shows that right now there are plenty of extended-release ADHD drugs, and only the faster-acting immediate-release drugs are in short supply. "That suggests there's something beyond us," she said. "If they have enough of one but not another, maybe it's how they anticipated demand for their product."
[module align="right" width="half" type="pull-quote"]'You can't tell in advance which stimulant will help whom,' he said. 'And once you find one, you want to stick with it.'[/module]
Other possible reasons for shortages, she said: Recalls for quality purposes, theft, fire, strike. Also, sometimes a distributor will freeze out retailers who have poor track records on theft or "diversion."
Hmmm. For a reality check, I turned to a trusted source, Dr. Daniel Carlat, a practicing psychiatrist, author and stand-out whistleblower about drug company money's influence on psychiatry. On his Carlat Psychiatry Blog, he's an astute observer of drug company tactics, such as their tendency to push patients onto new or slightly different drugs just as the old drugs are about to go generic.
He emailed: "It's kind of complicated, and hard to tell how much of this shortage is a marketing ploy vs. an actual shortage. I tend to prescribe patients the generic dextroamphetamine sustained release as a good alternative."
At this point, I'm ready to leave it at that, though if anybody has further light to cast on the source of these shortages, please let us know in the comments below. Here's what we do know:
1) There's a notable, spotty shortage of ADHD drugs around Massachusetts and the country.
I asked CVS spokesman Michael DeAngelis about it and he messaged: "There is a manufacturer's shortage of ADHD drugs that affects all providers. In the event of a manufacturer supply issue, our pharmacists work with patients and their prescribers to try to take care of the patient with alternative medication therapies when possible."
I asked about the confusing finger-pointing and he suggested I check out the FDA's Website on shortages: "They cite 2010 and 2011 as record years for drug supplier shortages, so the ADHD situation is part of a larger issue," he wrote.
2) It sounds like most people do manage to find the drugs they need or close equivalents. But this may be an unsettled time for anyone with prescriptions to fill.
The good news, Dr. Hallowell said, is that there are a number of stimulants that can be substituted for each other. The bad news is that a substitute may not work as well for a given patient.
"You can't tell in advance which stimulant will help whom," he said. "And once you find one, you want to stick with it."
I asked if it was dangerous to simply stop stimulants if they run out. No, he said, "It's just unpleasant. It's like going without your eyeglasses."
More: Voices from around the state on the hunt for ADHD drugs.
This program aired on November 3, 2011. The audio for this program is not available.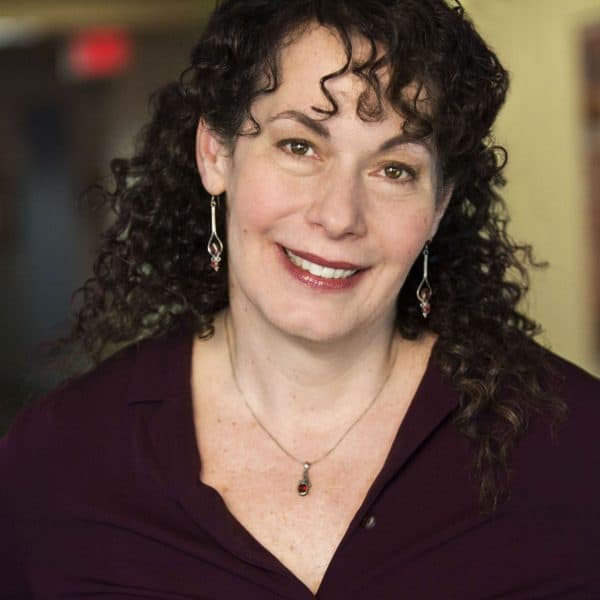 Carey Goldberg Editor, CommonHealth
Carey Goldberg is the editor of WBUR's CommonHealth section.