A Snapshot Of Dr. Berwick's Successor
This article is more than 9 years old.
Before coming to CMS, Tavenner served as secretary of Virginia's Health and Human Services where she oversaw 12 agencies that employed 18,000 people. Her career also included 25 years working for the Hospital Corporation of America where she started as a staff nurse and became president of outpatient services, according to an alumni profile posted on the Virginia Commonwealth University's web site. She has also previously served as acting CMS administrator.
Tavenner, who was named interim director, will still have to face Senate confirmation, and it's not at all clear how that will go. "The current political climate on Capitol Hill may mean that Tavenner is just as likely to see her nomination stall," KHN reports.
Still, Tavenner appears to be prepared to take on the challenge, KHN writes:
In a 2008 Journal of Health Care Management article, Tavenner said that her career has been built on embracing opportunities "outside of my comfort zone."

"When I reflect on my career, I am reminded of my favorite Dr. Seuss saying, 'Oh the places we will go.' I certainly had no idea what lay in store for me. When I finished nursing school, my goal was to be the best nurse manager ever. When I completed graduate school, my goal was to be the best hospital executive ever," she said. "I never thought beyond those goals or where the future would take me. Along the way, however, I embraced new experiences and accepted responsibilities outside of my comfort zone. All of those experiences led me to a career path that took me from nursing to hospital administration to this current arena of public policy."
Here's video of Tavenner (she appears about 4.5 minutes in) talking about how Obama's health law benefits seniors.
This program aired on November 29, 2011. The audio for this program is not available.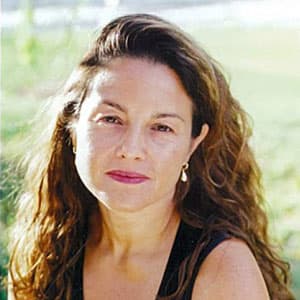 Rachel Zimmerman Health Reporter
Rachel Zimmerman previously reported on health and the intersection of health and business for Bostonomix.