When Your Hair Relaxer Is Toxic
This article is more than 9 years old.
The ingredients of hair relaxers, which many black women use to straighten their curls, are anything but relaxing. Almost all of the samples of currently available hair relaxers tested by Environmental Working Group (EWG) were ranked highly toxic, although limited information was available. Allergic reactions, hormone disruption, immune system toxicity and organ toxicity were four of the main risks.

In contrast, hair straighteners, which are more commonly used by white women, have generally been considered to be relatively safer. EWG's website shows most of these products are medium-risk with the highest concerns being allergic reactions, immune toxicity and hormone disruption. These risks are similar to those of the hair polishers which are used by women of color.

That was the thinking, at least, until 2010, when concern about formaldehyde in Brazilian keratin hair straighteners made headlines after salon workers in Oregon and internationally complained of breathing problems and eye irritation. Formaldehyde is an industrial chemical that can cause a host of health problems, including an increased risk of cancer.

In response, the FDA this year sent a warning letter to the makers of the hair straightening product Brazilian Blowout, which was found to contain formaldehyde even though it was labeled "formaldehyde free." (The Campaign for Safe Cosmetics provides a timeline and status update since complaints were first lodged.)

It's interesting that the formaldehyde in Brazilian Blowout drew criticism from the FDA, while the many ingredients in hair relaxers African-American women use have remained under the radar. These relaxers, as well as costly hair extensions, have been on the market for a long time.
This program aired on December 22, 2011. The audio for this program is not available.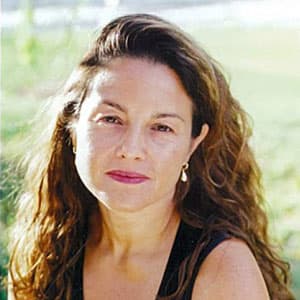 Rachel Zimmerman Health Reporter
Rachel Zimmerman previously reported on health and the intersection of health and business for Bostonomix.