From Consumer Anger To The Supreme Court, 2012 In Health Care
This article is more than 9 years old.
What will 2012 bring in health care? Some of these predictions are decidedly tongue-in-cheek. Others could certainly be labeled wishful thinking. All are interesting to contemplate — and when they're taken together, a picture of public expectations begins to emerge, from the Supreme Court ruling on health reform to cost trends.
Readers, it's not too late: This post will evolve until 2012 actually arrives. Please post your predictions in the Comments section or click on "Get in Touch." You can also vote on which prediction you like best. Most popular predictor will get a WBUR prize still TBD. And by the way, oh, yes, you'll be held accountable. If fate is good, we'll still be here one year from now and will award a booby prize to the predictor who was farthest off.
MIT economist Jonathan Gruber (The illustration above is from his new book):
National:
•  The U.S. Supreme Court will find the individual mandate [the heart of President Obama's health law] constitutional.
• Public support for health care reform will grow by the end of 2012.
• Innovations such as ACOs [accountable care organizations] and PCMH [patient centered medical homes] will grow rapidly, but there still won't be convincing evidence that they save money in general - we need more time to build the evidence base.
Local:
• There will be continued demand for, and growth of, tiered network insurance products and high deductible plans.
• This growth will put pressure on the highest cost providers to bring their costs into line.
[module align="right" width="half" type="pull-quote"]
'The voice of consumers angry about rising cost sharing and limited choices will continue to grow.' - John McDonough
[/module]Josh Archambault, director of health care policy at the Pioneer Institute:
• Continued provider consolidation, both locally and nationally.
• Greater cost-shifting from Medicare and Medicaid, as both federal and state government continue to cut reimbursement levels. On a related side note, I think over the next few years you will see cash-based pre-paid practices opening in Boston.
• Gains in the use of high-deductible and health savings account plans nationally. The question for 2012 is whether Massachusetts will break out of its status quo and catch up.
• The story I will be watching for in 2012: The interaction between cost saving reforms (global budgets, ACOs, limited networks, etc.) and individuals that have put off care because of the economic downturn. When will these folks reenter the medical system in a meaningful way? And how will we pull apart and separate the impact of the economy from the reforms being implemented? In my mind, the true test for the sustainability of any reform will be revealed when the economy turns around and these patients start to return to receive the care they have been putting off. (Perhaps, I am a year off, and this will not be a full blown story until 2013, or even 2014, which if the ACA remains on the books, we could have a prefect storm brewing for 2014 as coverage is widely expanded and latent demand returns to the system).
Paul Levy, "Not Running A Hospital":
• The cure for cancer will not be found, but thousands of lives will be saved as nurses and doctors reduce the number of hospital acquired infections.
• However, the number of wrong site surgeries in the US will remain constant, as doctors stubbornly refuse to carry out the pre-surgical checklist.
• Harvard Medical School will not make changes in its curriculum to teach young doctors how to improve health care processes, but several other "lesser" medical schools in the region will.
• Don Berwick will be happy, relaxed, productive, and widely appreciated in a new role.
John McDonough, Harvard School of Public Health:
•In June, the U.S. Supreme Court will either refuse to rule on the challenge to the Affordable Care Act until 2015 (in accordance with the Anti Injunction Act of 1867!) or else they will uphold the constitutionality of the law.
• In July, the State Legislature will pass a new law to reform the health care payment system. It will not go as far as many want and it will go further than others prefer. The new law will include important new provisions on health prevention and wellness.
• The rate of growth in health care costs and spending will continue to moderate across many parts of the health care system, including Medicare.
•The voice of consumers angry about rising cost sharing and limited choices will continue to grow.
Star Lawrence, longtime health and science reporter and blogger at healthsass.blogspot.com:
• I predict Obamacare will be rejected, but by then, we will all be so sick of it, we will NEED it!
• I predict if it is not rejected, no one will have $700 to pay the fine. No gold slabs, either.
• I predict that stopping paying for so many MRIs will not make a whit of difference in health, though it will cut into Valium sales.[module align="right" width="half" type="pull-quote"]
'I predict that stopping paying for so many MRIs will not make a whit of difference in health, though it will cut into Valium sales.' -Star Lawrence
[/module] • I predict they will find more ways to tell if a person's body chemistry will be compatible with a drug and benefit from it before pumping it into people.
• I predict all this solicitousness--sending a doctor to your house to assess your wellness, a nurse to call you about your pill taking--will result in a booming sign and ringtone business saying: "Please leave me alone to die in peace. Thank you. Oh, and if I don't die, I will get back to you."
• I predict more gimmicky parts like "left knee replacement units" and "superfragilistic stents" will fail--resulting in more surgeries, tort actions, and PAIN!
• I predict that instead of dieting, everyone will get a govt-supplied copy of PhotoShop and call it a day.
Nancy Turnbull, Harvard School of Public Health
• The increases in health insurance premiums will once again be moderate, showing what a difference a recession/depression makes in the use of health care services.
• The slower increase in health premiums will be used disingenuously by many as "evidence" that the market is working to constrain health care costs. Who knew that the 2008 financial meltdown would have such a ripple impact on improving the functioning of the Massachusetts health care market? Our savior is CDOs not ACOs!
• The payment reform law that will be passed by the legislature in June or July will be disappointing, another casualty of the recession's effect on moderating health cost trends and the political power of certain providers.
• Even at slower rates of increase, rising health care costs will crowd-out spending on public health, education, housing income supports and many other services that would extend and improve health more than additional medical care.
• The near-record level of profits for health insurers will generate renewed discussion about the appropriate level of health plan reserves, resulting, alas, in the usual conclusion: You can never become too rich (if you're a private health insurance company) by making your product too thin.
• Speaking of thin, get ready for more tiered and limited networks, particularly if your income is low or moderate. If you want to see some of the the hospitals that may soon be off-limits or much more costly for you to use, look at the right hand side of the bottom chart on page 16 of this report.
• The Supreme Court will uphold the individual mandate.
CommonHealth commenter identified as 'Reasonable?':
• I predict that health care cost will continue to rise in MA even with ACO's in the picture (though perhaps at a slower rate than the rest of nation).
• Vertically organized health care systems like Atrius and Steward will begin to show early signs of increasing quality while reducing costs. They will begin to outpace loosely coupled ACO's like Partners and BIDMC.
• Simultaneously physicians and nurses will complain that the vertical health care organizations are eroding their automony and benefits. The rest of the nation will be confused as to what this means about health care reform.
Kevin Tabb, CEO, Beth Israel Deaconess Medical Center:
• A wild card for the upcoming year is the pending Supreme Court ruling on whether or not the individual mandate is unconstitutional. If it is determined to be unconstitutional, there is a risk that as an industry, we could be distracted from the very important work of restructuring the system to focus on delivering high quality care in a more efficient, coordinated way.
• 2012 will still be the Year of the Economy. How the government deals with mandated cuts since the failure of the super-committee will be meaningful; these cuts are heavily weighted towards Medicare and perhaps Medicaid and defense (which has its own healthcare cost problems.) These cuts will mean less money for MD's, hospitals, and state Medicaid cost sharing, and will also indirectly affect municipalities through cuts to state-based local aid. Given that many municipalities are teetering on bankruptcy, this could seriously affect health benefits.
• Not a single day of snow and the Red Sox win the world series.
(See what I meant about the wishful thinking?)
This program aired on December 26, 2011. The audio for this program is not available.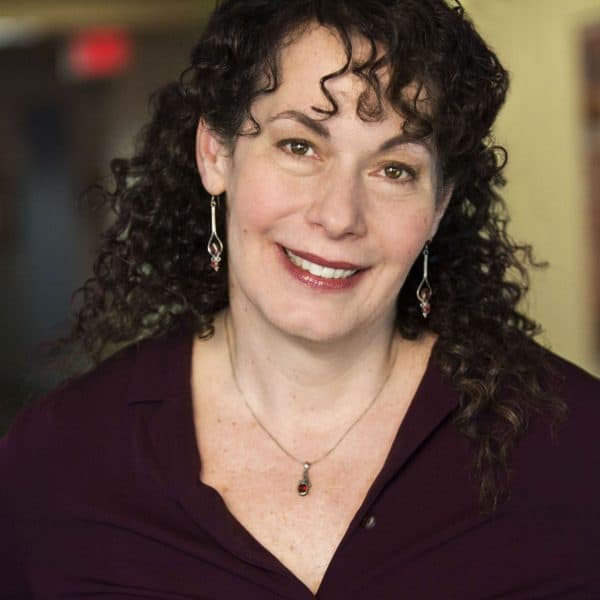 Carey Goldberg Editor, CommonHealth
Carey Goldberg is the editor of WBUR's CommonHealth section.