Continuing The Conversation About 'Outside In' And Stories of Illness
This article is more than 9 years old.
We're happy to report that our first CommonHealth meetup last night, featuring a screening of the provocative film "Outside In" about one woman's extraordinary journey through ovarian cancer treatment, was a rip-roaring success. The WBUR conference room was packed, the audience's questions were thoughtful and the panel discussion was heartfelt and robust.
But as folks filtered out of the room, many approached us with more questions. So we're hoping to keep the conversation going here. You keep asking or commenting below, and we'll also seek responses from our panelists: the film's star, Dr. Kasia Clark; its director, Kat Tatlock; Jonathan Adler, a psychologist and assistant professor at Olin College of Engineering; and Marie Colantoni Pechet, a CommonHealth contributor who writes about managing her stage IV colorectal cancer.
Some initial questions:
Money
Both Kasia and Marie talked about some of the travel they've done as ways to feel less like patients, more like normal people and as a means to "live in the moment" with friends and family. These trips include visits to waterfalls in Costa Rica, ski slopes in Utah, and contemplation of jaunts to Italy and Thailand. Clearly, the adventures cost money. One audience member wondered: What about all the regular people facing cancer with far less disposable income?
'Fighting'
When an audience member suggested that Marie was surviving cancer because she had "such a will to live" and was "such a fighter," that was offensive to at least one other audience member, and probably others who have lost loved ones to cancer. The implication, it seemed, was that others don't have a strong enough will to live or didn't fight hard enough. The whole "fight" metaphor is controversial among people with cancer. Could Kasia and Marie please respond?
What worked?
Kasia and Marie talked a little bit about the alternative therapies they tried, but didn't actually say outright which of their many treatments they think have been most effective. Could they comment?
If you attended, we welcome all other feedback on the evening. This was a first-time experiment for us and we'd be deeply grateful for any suggestions for next time. Please post in the comments below or click on "Get in touch" at the bottom of the page. And thank you for coming!
This program aired on January 31, 2012. The audio for this program is not available.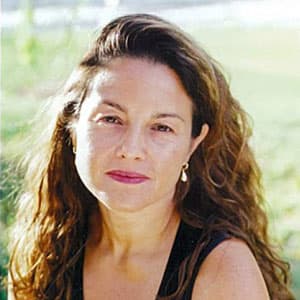 Rachel Zimmerman Health Reporter
Rachel Zimmerman previously reported on health and the intersection of health and business for Bostonomix.