Goodbye Yente: Online Dating Trumps Traditional Matchmaking, Study Finds
This article is more than 9 years old.
Well according to a new analysis, Yente is dead, vanquished by the likes of JDate.com and its ilk. The new study found that other than meeting through friends, online dating — once stigmatized and sort of embarrassing — has trumped all other traditional forms of meeting your soulmate.
From the University of Rochester news release:
Online dating has become the second-most-common way for couples to meet, behind only meeting through friends. According to research by Michael Rosenfeld from Stanford University and Reuben Thomas from City College of New York, in the early 1990s, less than 1 percent of the population met partners through printed personal advertisements or other commercial intermediaries. By 2005, among single adults Americans who were Internet users and currently seeking a romantic partner, 37 percent had dated online. According to research by Michael Rosenfeld, a professor of sociology at Stanford University, in 2007-2009, 22 percent of heterosexual couples and 61 percent of same-sex couples had found their partners through the Web. Those percentages are likely even larger today, the authors write.
But researchers offer this warning:
Online dating sites are not "scientific." Despite claims of using a "science-based" approach with sophisticated algorithm-based matching, the authors found "no published, peer-reviewed papers – or Internet postings, for that matter – that explained in sufficient detail … the criteria used by dating sites for matching or for selecting which profiles a user gets to peruse." Instead, research touted by online sites is conducted in-house with study methods and data collection treated as proprietary secrets, and, therefore, not verifiable by outside parties.
And beyond that:
...online love has its pitfalls, says Harry Reis, one of the five co-authors of the study and professor of psychology at the University of Rochester. Comparing dozens and sometimes hundreds of possible dates may encourage a "shopping" mentality in which people become judgmental and picky, focusing exclusively on a narrow set of criteria like attractiveness or interests. And corresponding by computer for weeks or months before meeting face-to-face has been shown to create unrealistic expectations, he says.
This program aired on February 7, 2012. The audio for this program is not available.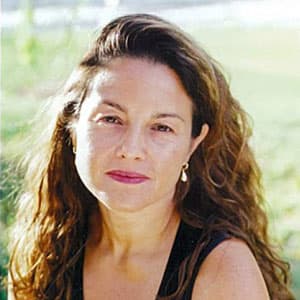 Rachel Zimmerman Health Reporter
Rachel Zimmerman previously reported on health and the intersection of health and business for Bostonomix.