Imagining The Future Of Psychotherapy
This article is more than 9 years old.
The following is a guest post from Jonathan Adler, Ph.D. He is a clinical psychologist and assistant professor of psychology at Franklin W. Olin College of Engineering.
The talking cure has come a long way since Sigmund Freud had women lying on his couch and free-associating several times a week. Today, there are a wide variety of scientifically-supported interventions for a wide variety of problems. But a heated discussion among major players in the psychotherapy world suggests that the standard treatments of today aren't likely to be the standard treatments of tomorrow.
I'm a clinical psychologist myself, with one foot in the world of clinical practice and one foot in the world of academic research. So I've been paying close attention to this discussion which was kicked off by an article published last year in the journal Perspectives on Psychological Science. The authors, former president of the American Psychological Association, Alan Kazdin, and his graduate student, Stacey Blase, argued that the current model of psychotherapy – one-on-one face-to-face meetings between a trained professional provider and an individual client – is simply unsustainable in the face of rising rates of mental illness among increasingly diverse populations and rising costs of care. Ever since the article was published professional listservs have buzzed with discussion and the journal decided to publish a series of commentaries.
When Time Magazine picked up the controversy, Kazdin told them "all these people – including me – do very expensive controlled trials of therapy and yet we see that most people aren't getting treatment at all. Something is wildly, drastically wrong." But the opinions on the other side have been just as strong. In an open letter posted to one professional listserv and then re-posted in a comment thread on Time's website, another psychologist wrote, "there is no on-line treatment that can compete with what a compassionate, highly-skilled individual therapist can provide."
If there is one conclusion to be drawn from this rousing cacophony of perspectives, it is that individual psychotherapy alone as a method for reducing the burden of mental illness isn't going to cut it, but it's not clear whether there are alternatives that will be as effective.
The field has already begun to innovate. In one of the published commentaries, a group of researchers from the National Center for PTSD at Boston Veteran's Affairs medical center demonstrated the ways in which the military and Veterans' Administration have already developed creative solutions for treated soldiers with psychological wounds. For example, both the Department of Defense and the V.A. use video conferencing to bring treatments to people where they are, rather than bringing them into a clinic. When I was doing my clinical internship (like a residency) at a V.A. Medical Center I had the opportunity to experience Virtual Iraq, a virtual reality program designed to treat PTSD via exposure therapy by allowing users to navigate the streets in and around Baghdad under the careful eye of a professional who controls the experience, from the level of violent chaos to the weather.
Earlier this month, the New York Times also reported on a smartphone app aimed at the general public that helps with anxiety by adaptively learning the user's emotional and behavioral patterns and alerting them to the moments when they might do something differently.
Harnessing technology to get beyond the limitations of time, space, and money has tremendous potential to expand treatment to reach many of the people who are currently underserved. I'm a huge fan of these creative solutions to this overwhelming problem. But I also don't think traditional psychotherapy is likely to go away anytime soon, nor should it.
As with so many of our culture's prized traditions – the book, live music, shopping – psychotherapy will need to innovate to stay relevant, but the power of sitting down, face-to-face with a caring person who is there to help is here to stay.
This program aired on February 22, 2012. The audio for this program is not available.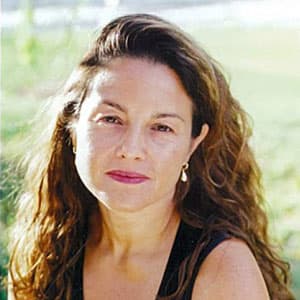 Rachel Zimmerman Health Reporter
Rachel Zimmerman previously reported on health and the intersection of health and business for Bostonomix.