Migraine Sufferers Also More Likely To Develop Depression
This article is more than 9 years old.
Though it's not entirely clear which condition causes the other, the new study looked at middle-aged women who weren't depressed at the start. Fourteen years later, those with migraines were two- to three-times more likely to be depressed than women without the headaches.
The type of migraine – about a quarter reported getting auras with their migraines – didn't seem to matter, though other research has suggested that the more severe the headaches, the greater likelihood of depression, according to Dr. Tobias Kurth, the Brigham and Women's Hospital neuroepidemiologist who led the new study,
"One can imagine if you have a chronic, intermittent pain condition, you are certainly more likely to [have] depressive symptoms," said Kurth, who will present his findings at the American Academy of Neurology's annual meeting in April. It's also possible, he said, that whatever problem in the brain is leading to migraines, may also be causing depression, too.
The study was in women – using the 36,000-person Women's Health Study – but Kurth said he thinks it applies to men with migraines, as well. "I would have no biological reason that this is limited to women." He was quick to add that not everyone with migraines will become depressed.
Kurth and Dr. Carolyn Bernstein, a migraine specialist at Beth Israel Deaconess Medical Center, who was not involved in the work, said they hope the new research will encourage more people with migraines and depression to seek treatment and more doctors to look for depression in their migraine patients.
It's important not to write off the depression as just something you're supposed to feel if you have migraines, said Bernstein, also clinical director of her hospital's Comprehensive Headache Center.
There's no evidence that suggests treating depression will help migraines, she said, but "if you treat people for depression who also have migraine, they're much better able to cope."
Karen Weintraub is a Cambridge-based Health and Science Journalist.
This program aired on February 22, 2012. The audio for this program is not available.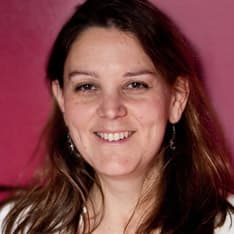 Karen Weintraub Contributor, CommonHealth
Karen Weintraub spent 20 years in newsrooms before becoming a freelance writer. She's a contributor to WBUR's CommonHealth.