The Pessary For Prematurity: An OB's New Look At An Old Technique
This article is more than 9 years old.
Dr. Adam Wolfberg, a specialist in high-risk obstetrics, knows more than most about the highly technical world of maternal-fetal medicine and the extreme interventions often required to save infants born prematurely. About half a million babies — 1 in every 8 — are born pre-term in the U.S. and much of Wolfberg's work focuses on how to prevent and manage such births.
Lately, though, he's been thinking about a particularly low-tech, centuries-old device that is getting new attention as a method to prevent premature delivery: the pessary, described by researchers as "a tiny inverted cereal bowl with a hole cut in the center" more typically used hold up sagging pelvic organs. Writing in the Huffington Post, Wolfberg details the latest, promising research:
In this excellent study, published in the prestigious British journal The Lancet, obstetricians at five Spanish hospitals randomized 385 women with a short cervix to use of pessary or nothing. Pessaries are centuries-old devices that women place in their vagina to support their uterus and pelvic organs and prevent symptoms of pressure when these organs "fall" (prolapse) typically later in life. A handful of small studies using pessaries to prevent preterm delivery (the idea is that the pessary supports the cervix or lower uterus) have been published over the past 50 years, but none has had the size or scientific rigor to convince the obstetric community.

In their study, the Spanish group used the Dr. Arabin pessary, named after the German scientist who developed it... The Dr. Arabin pessary is approved for sale in Europe but not in the U.S..."
Wolfberg offers these recommendations:
No one is going to make a lot of money selling pessaries, so this is going to take some kind of partnership between a medical device company with very patient shareholders and an entrepreneurial philanthropy. That may work out well, because the Dr. Arabin pessary is produced in small quantities by its namesake's idealistic daughter, Dr. Birgit Arabin, who told me, "I am happy with the idea that I can help a lot of people."

Then it's going to require a large American clinical trial, because physicians the world over (and the all-important Food and Drug Administration) are notoriously snobby when it comes to medical devices and tend to insist on proof from a population of Americans.

But it's worth it, because the consequences of preterm birth are an enormous burden of lifelong disability the world over, and we need another tool in our kit besides progesterone.
Wolfberg, who starts a new job at Boston Maternal Fetal Medicine as a staff physician next month, has yet to encounter a single patient who has used the pessary to halt a pre-term birth. He emailed that "most clinicians had really abandoned the idea that a pessary could prevent preterm delivery years ago, after some of the preliminary papers were disappointing (many, many years ago), and I don't know of anyone who has ever used a pessary for that indication...That's why I find this Lancet article so exciting."
Now he's trying to drum up interest in exploring the pessary for wider use in the U.S. "I would love to see a group of U.S. obstetricians join together to conduct a well-designed clinical trial of the pessary, as the European data are never going to be sufficient to convince U.S. obstetricians that the pessary really prevents preterm delivery."
Wolfberg also knows about the danger and emotional tumult of pre-term birth on a more personal level.
His book, Fragile Beginnings, Discoveries and Triumphs in the Newborn ICU, published in February, recounts his own daughter Larissa's premature birth at twenty-six weeks. After a traumatic emergency C-section, Larissa weighed in under two pounds and had suffered a brain hemorrhage. At the time, Wolfberg was an ob-gyn resident at the Brigham and Women's Hospital in Boston with just enough knowledge to get just how bad things were. And if he wasn't completely sure, the neurologists at Children's Hospital Boston offered this stark prognosis while Larissa struggled in the NICU a few days after her birth:
Chance of movement impairment on the right side is 100% — degree of impairment is difficult to predict.
Chance of normal cognitive function (IQ greater than 70): 50%
The book is a page-turner that goes beyond Wolfberg and his wife Kelly Lowery's family saga. It explores neuroplasticity, the history and evolution of the NICU, abortion and medical ethics. More than anything, though, its takeaway is that much of parenting is about ridiculously hard work, good luck and trusting your instincts.
Larissa is now 10, a fourth-grader at a mainstream private school in Cambridge (full disclosure: my kids go to the same school), a happy child with a sharp sense of humor and no cognitive impairments. She has mild cerebral palsy, so is somewhat limitated when using her right hand and arm (friends sometimes help open her yogurt container at lunch, Wolfberg says) and has a bit of trouble with her gait. Certain activities, like riding a bike, were harder for her to learn.
Though Larissa's birth was far more fraught and perilous than is typical, Wolfberg ends his book with a sentiment familiar to many parents: a little bit of sorrow over the obstacles of childhood combined with deep thanks that things are actually pretty good.
"First, there is gratitude that our child is riding a bike; at one point neither of us knew if she'd even walk," he writes. "Next, there is sadness that so many times every day Larissa is reminded of the activities — trivial and significant — that are harder for her than they are for her friends. Last, we share awe at the spirit and determination that have helped Larissa more than all the miracles of therapy and neuroplasticity combined."
This program aired on May 10, 2012. The audio for this program is not available.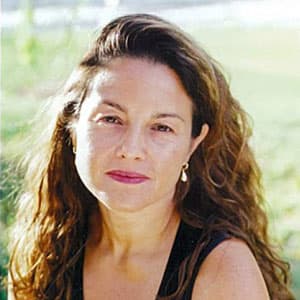 Rachel Zimmerman Health Reporter
Rachel Zimmerman previously reported on health and the intersection of health and business for Bostonomix.