Sex Toys For The Masses, Or Building A Vibrator More Like An iPhone
This article is more than 9 years old.
A very long and very excellent piece in The Atlantic (thanks for passing it along, J.) profiles San Francisco industrial designer Ethan Imboden, whose company,  Jimmyjane, embraces an ambitious vision: to redesign the vibrator with such aesthetic and engineering prowess that it actually improves peoples lives. Mostly their sex lives, of course, but their overall lives as well.
To do that, it seems, Imboden wants to up the cool factor for vibrators (they're elegant, silent and waterproof, according to the marketing) much as Starbucks and Apple have for coffee and phones.
Here are a few snippets of Andy Isaacson's piece "Can A Better Vibrator Inspire An Age Of Great American Sex:"
Jimmyjane's conceit is to presuppose a world in which there is no hesitation around sex toys. Placing its products on familiar cultural ground has a normalizing effect, Imboden believes, and comparing a vibrator to a lifestyle accessory someone might pack into their carry-on luggage next to an iPad shifts people's perceptions about where these objects fit into their lives. Jimmyjane products have been sold in places like C.O. Bigelow, the New York apothecary, Sephora, W Hotels, and even Drugstore.com. Insinuating beautifully designed and thoughtfully engineered sex toys into the mainstream consumer landscape could push Americans into more comfortable territory around sex in general. Jimmyjane hopes to achieve this without treading too firmly on mainstream sensibilities. "Not everyone sits in a conference room and talks about vibrators, dildos, anal sex, clitorises — and we do,"

Imboden explained. "It's important for us to remain a part of the mainstream culture and sensitive to how normal people discuss or don't discuss these subjects..."

At dinner parties in San Francisco, where he lives, Imboden found that mentioning sex toys unleashed conversations that appeared to have been only awaiting permission. "Suddenly I was at the nexus of everybody's thoughts and aspirations of sexuality," he said. "Suddenly it was OK for anyone to talk to me about it." It occurred to Imboden that the people who buy sex toys are not some other group of people. They are among the half of all Americans who, according to a recent Indiana University study, report having used a vibrator. They are people, like those waiting outside Apple stores for the newest iPhone model, who typically surround themselves with brands that reinforce a self-concept. They spend money on quality products, and care about the safety of those products. Yet, for the very products they use most intimately--arguably the ones whose quality and safety people should care most about--they were buying gimmicky items of questionable integrity. It's just that people had never come to expect or demand anything different--silenced by society's "shame tax on sexuality," as one sex toy retailer put it to me. And few alternatives existed.

Jean-Michel Valette, the chairman of Peet's Coffee, who would later join Jimmyjane's Board of Directors, told me: "I had thought the opportunities for really transforming significant consumer categories had all been done. Starbucks had done it in coffee. Select Comfort had done it in beds. Boston Beers" — the makers of Samuel Adams — "had done it in beer. And here was one that was right under everyone's nose."
This program aired on May 15, 2012. The audio for this program is not available.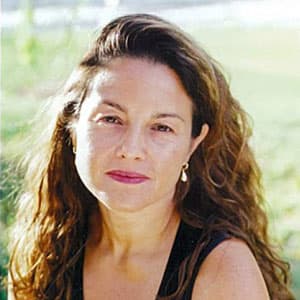 Rachel Zimmerman Health Reporter
Rachel Zimmerman previously reported on health and the intersection of health and business for Bostonomix.