Slideshow: 'Henna Crowns' Turn Bald Heads Into Works Of Art
This article is more than 9 years old.
"Henna Heals" — that's the name of a new Toronto team of artists whose exquisite, hand-painted "henna crowns" turn the bald heads of women who have lost their hair to chemotherapy into inspiring works of art. Photographer Frances Darwin, its founder, shares five of her powerful images with us above, and explains:
How did you get involved in doing henna art for cancer survivors?
I met the artist who runs Henna Lounge in San Francisco.  One of her inspiring clients, Tara, agreed to let me do a photo shoot while she was wearing one of her henna crowns.  When I came back to Canada, very few henna artists were providing this service, and I wanted to help spread the word about such a wonderful idea, so I founded Henna Heals.
Have you had  cancer or have you gone through it with a family member?
I do not have cancer, but I have met many brave young people through my work with Henna Heals.  When Tara passed away last April, I became even more determined to promote henna crowns for cancer patients undergoing chemotherapy.
How do you hope cancer survivors will benefit from your henna art on their heads, and other body parts?
I hope that people undergoing chemotherapy will feel empowered by the positive attention they will receive from wearing a henna crown: it allows them to be self expressive, and to help shift focus from the negative to the positive...both for themselves and for others, family members, friends, and the general public. We also create designs for people who have scarring from surgery, and would like to associate more positive thoughts with that area of their body.
(Hat-tips to Carey Goldberg for doing the slideshow, to On Point's Karen Shiffman, and MSNBC, which cited Samaritan Magazine.)
This program aired on May 25, 2012. The audio for this program is not available.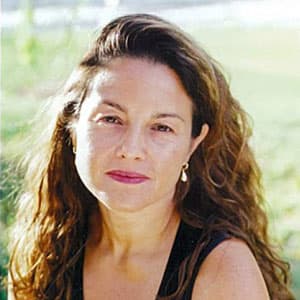 Rachel Zimmerman Health Reporter
Rachel Zimmerman previously reported on health and the intersection of health and business for Bostonomix.