Consumer Reports Rates Mass. Doctor Groups From Patients' Perspective
This article is more than 9 years old.
The first-in-the-nation ratings, which you can find here, include 329 adult practices and 158 pediatric practices around the state and are drawn from MHQP's statewide patient experience surveys, conducted every two years since 2006. Consumer Reports is producing a special version of the magazine for distribution in Massachusetts with a 24-page section, "How Does Your Doctor Compare?"
You can't see how your individual doctor is ranked, but you can look up how his or her practice rates on a range of quality measures, all from the patient's perspective. These include how well physicians communicate with their patients and coordinate medical care; how well they know their patients; hoe well they give preventive care and advice; and whether patients would be willing to recommend their doctor to family and friends.
The patient experience survey, which includes 47,565 adults and 16,530 parents of children (all with commercial health insurance) also includes questions on patients' feelings about the rest of the office staff: the nurses, receptionists and the folks who deal with billing and insurance. (Practices had to have at least three physicians to be rated.)
As more patients buy high-deductible health insurance plans and pay more of their own money for medical care, these types of quality ratings will take on added importance, says Barbra Rabson, Executive Director of Massachusetts Health Quality Partners "The need for this information is escalating," she says.
"As we are totally engrossed in health care reform and payment and delivery reform, we want it to be patient-centered. If you don't have the patient voice, how will it be patient-centered?"
Rabson says that in general, care has improved over the years, with the most improvement in how doctors coordinate care. Here are some of the findings, according to the joint Consumer Reports and MHQP news release:
-- Sixty-three percent of survey respondents said their doctor was always informed and up-to-date about the care they received from specialists. Consumer Reports recommends that patients make sure doctors know about the care they get from other providers, including other physicians as well as acupuncturists, chiropractors, herbalists, and other alternative health-care practitioners, and make sure they coordinate with your doctor as well. That can help to improve the quality of care and avoid duplicative care.

--Seventy-two percent said someone always followed up with them to provide results on blood tests, X-rays, or other tests. If patients don't get test results in a timely manner, or when their doctor promised them, they should call. And they should request a written copy for their files. Some practices use a secure online portal that provides access to test results and other information.

--Fifty-seven percent said the front-office staff was always as helpful as they should be. Patients should have patience, but let the staff know if they expect them to be more helpful. Patients who ask for more help are likely to get it. If they don't get the help they need, they should follow up with the office manager.

--Thirty-eight percent said they didn't always get an appointment for care they needed right away and the same percent said they didn't always get after hours advice they needed right away.

--Sixty percent of patients said they didn't always get taken to the exam room within 15 minutes.

--Forty eight percent said they weren't always seen by their provider within 15 minutes after being taken to the exam room.
The survey of 64,000 Massachusetts residents cost about $800,000, Rabson said, and was paid for by the state's largest health insurers, all members of MHQP, including Blue Cross Blue Shield of Massachusetts, Harvard Pilgrim Health Care, Tufts Health Plan, Fallon Community Health Plan and Health New England. MHQP describes itself as "a broad-based coalition of physicians, hospitals, health plans, purchasers, patient and public representatives, academics, and government agencies."
For more on the surveys, here's a bit of WBUR's Martha Bebinger's interview with Rabson:
Bebinger: Do you feel like you are seeing signs that patients are using this data and is it changing the way they interact with doctors?
Rabson: I think what we are seeing is a shift in the relationship between the patient and the doctor, and this is a shift that has been going on for many years when the doctor made the decisions on behalf of the patient for the patient and so we are moving into this era of shared decisions making.
And with shared decision making you need a partnership so we are expecting patients to be more engaged so they can work closer with their physicians. And this is something that has to change culturally both on the side of the patient and on the side of the physicians and some physicians and patients are more comfortable with this.
We feel that by getting people some information about physician-patient interaction, about the patient experience. It is important to give that feedback to the doctors so that they better understand what their patients are experiencing and so they can do more to engage their patients and related to them more closely.
And on the patient side, having this information so they know what can be accomplished in a visit, what you could expect you should be getting or should be talking about or you should be engaging about. And so having some data, I believe, helps push this process along. It's evolving slowly but the market is changing incredibly quickly and so we feel that having this information in front of patients and in front of doctors is key.
And here's Martha's interview with John Santa, Director, Consumer Reports Rating Center:
Bebinger: And this is the first time that Consumer Reports has stepped into this area of physician rating, is that correct?

Santa: Well this is the first time we have done primary care physician practice site ratings. We have done some heart surgery group ratings in the past but this release is really much more broad and gets down to the primary care level.

Bebinger: And why are you moving into this area?

Santa: Well, we think that patient experience is important to consumers and that a more robust scientific approach, like the one taken by Massachusetts Health Quality Partners, is the way to go. We think it's an approach more consistent with Consumer Reports rather than relying on user reviews. And we're also interested in how it will work for us to work with a local partner ... someone who is there in the community, who is most likely to get the names of the medical groups right, their addresses, phone numbers etcetera. Those are the two most important elements to us. This is great data. We want consumers and especially our subscribers to see it.

Bebinger: Are you hearing or do you expect a lot of demand for this information?

Santa: We know from surveys of our own subscribers and the general public that health is number one when it comes to folks wanting more information, wanting information on the internet. And we know that information about physicians is at the top of their list. And we are quite confident that once we get it right, and it can take a while to get it right. We have learned that through decades of doing comparisons but once we get it right we think this will be very valuable data to consumers.

Bebinger: Do you think that eventually you will need to have it at the physician level for it to be as powerful as consumers expect?

Santa: Yes. For example in the case of many specialists who do surgical work I think it will be very important eventually to give consumers a sense of individual performance. At the primary care level, having practiced for thirty years, I think both the practice level and eventually an individual level are important. For most of us in practice, thirty to forty percent of the care our patients get comes from our partners. Because we are on vacation, we're on call, we can't fit somebody in so most primary care offices are really taking care of patients as practice site. So both elements are important. It is just harder to get it down to the level of the individual physician and get enough data to be confident in reporting.

Bebinger: Where else, then, is Consumer Reports headed in this arena of trying to give consumers more information about health care?

Santa: I think the four things that we think are key are...one, you need to get the names of the doctors and the groups right. And their contact information. Two, having a scientific sense of what the experience of care is like is important. Three, actual outcomes. How well are you likely to do? And then four, cost. Those four things we think are key. The release today in Massachusetts covers two of them so we are happy that we are making steps towards getting all four.

Bebinger: Actual outcomes and costs being the two that you are making steps towards?

Santa: Well that's right. MHQP does have clinical outcomes information available on their website. We just felt in the case of this project, we should focus on patient experience. And then cost data I think is yet to be developed. Lots of folks interested in that so we will see how soon and how much of that data comes forward.

Santa: I think that what is great is that this is public reporting. This is reporting that consumers can see. I think that makes a huge difference in terms of the way health care is provided. When physicians and hospitals and other folks in the health care industry know that their care is going to be reported to the public I think the data is very good. They start to improve significant so every time we do this we feel like we are helping that process along.
This program aired on May 31, 2012. The audio for this program is not available.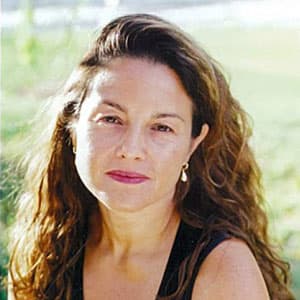 Rachel Zimmerman Health Reporter
Rachel Zimmerman previously reported on health and the intersection of health and business for Bostonomix.