Essay: Patient's Death Highlights Medicine's Promise, Failure
This article is more than 8 years old.
A new class of doctors entered the world this spring: medical school graduates, who will join the legions of caretakers we turn to for insight and comfort and rescue. Among the most elite of this new group of caretakers are those who graduated from Harvard Medical School in May. Their graduation speaker was Dr. Donald Berwick, the former Administrator of the Centers for Medicare and Medicaid Services. His speech, reprinted in a recent issue of the Journal of the American Medical Association, eloquently highlighted both the "glory of biomedical care" and its blind side. Dr. Berwick dedicated his address "To Isaiah," as he told the story of one of his patients from many years ago whose life and death touched him and stands as a call to action for what the medical profession ought to be about.
Dr. Berwick met Isaiah when he was 15 years old, a rough kid from a rough neighborhood, living with his mother, his brothers, and his mother's ten foster children in a third-floor walk-up in Roxbury. Isaiah had a bad case of leukemia and a worse case of despair. As Dr. Berwick put it, in the sanctity of his clinic at Children's Hospital, "the glory of biomedical care came to Isaiah's service" and over time Isaiah was cured of leukemia. But years later, Isaiah was found convulsing on a street corner, brain dead as the result of uncontrolled diabetes. He never came out of this state and died two years later, at age 39. As Dr. Berwick said, "Isaiah, my patient. Cured of leukemia. Killed by hopelessness."
Dr. Berwick gleans two lessons from the sad story of Isaiah. First and foremost, doctors must vociferously attend to their patients' illnesses, no matter who their patients are. And second, that doctors must also seek to cure the injustice that Dr. Berwick believes was the true cause of Isaiah's death.
As he put it:
Those among us in the shadows—they do not speak, not loudly. They do not often vote. They do not contribute to political campaigns or PACs. They employ no lobbyists. They write no op-eds. We pass by their coin cups outstretched, as if invisible, on the corner as we head for Starbucks; and Congress may pass them by too, because they don't vote, and, hey, campaigns cost money. And if those in power do not choose of their own free will to speak for them, the silence descends. Isaiah was born into the shadows of life. Leukemia could not overtake him, but the shadows could, and they did.
From his dual-perspective as a former pediatrician and a former government leader, Dr. Berwick's argument reminds us that biological problems cannot be divorced from their societal context. From my perspective as a psychologist, I think Isaiah's life also speaks to the power of our individual stories, not just to touch those around us, but to keep us alive.
Isaiah's story makes clear that of all the inequities in our society, hopelessness may be the overriding one. I don't mean to suggest that we can cure poverty or prejudice by making people feel hopeful, but I very much believe that by helping people feel that their lives have meaning we can keep them engaged in those fights. Even in the face of a challenging objective reality, whether that is a chronic illness diagnosis or a life of marginalization, our ability to find hope and meaning may be the best defense we have against despair and mortality. You can't cure leukemia on your own, but you can cure hopelessness. That is because we are not only the main character in our lives, but we are also the narrator. We can take the events of our lives and weave them into a story that fosters the hope and meaning that are life-sustaining.
Let me be clear: I'm not advocating a simplistic rose-colored-glasses approach. In fact the scientific literature in my field suggests that the biggest boost we get from telling our stories may come from first acknowledging and exploring the negative before trying to find a seed of redemption. And in the face of inequality and illness it is appropriate to feel down. But hopelessness killed Isaiah and hopelessness is just a state of mind. I hope Dr. Berwick's message will inspire not only good medical practice and devotion to curing society's inequities. I hope it will also remind us that we each get to tell our own story and the way we choose to do so might save our lives.
Jonathan Adler, Ph.D. is an Assistant Professor of Psychology at Franklin W. Olin College of Engineering in Needham, Mass.
This program aired on July 30, 2012. The audio for this program is not available.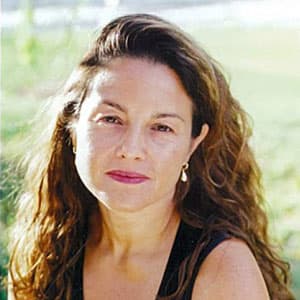 Rachel Zimmerman Health Reporter
Rachel Zimmerman previously reported on health and the intersection of health and business for Bostonomix.