Possible 'Unprecedented' Cheating Scandal At Harvard
03:45
Play
This article is more than 8 years old.
Harvard University is investigating what it calls an "unprecedented" case of cheating after college officials discovered that around 125 students may have shared answers and plagiarized on a final exam.
In a message to the school community, Jay Harris, the dean of undergraduate education, said the students "may have committed acts of academic dishonesty, ranging from inappropriate collaboration to outright plagiarism."
WBUR's Deborah Becker spoke with WBUR's Curt Nickisch about the scandal on Friday.
---
Deborah Becker: What makes this case of alleged cheating "unprecedented"?
Curt Nickisch: Cheating of course happens at Harvard like it does at other Ivy League schools and other colleges. Sen. Edward Kennedy famously got suspended for finding a doppelganger to take a test for him.
But this is on an entirely different scale. It's pretty much the biggest cheating scandal in memory. Roughly half of a single class of 250 undergraduates allegedly worked together on their take-home exams, when they were explicitly told it had to be individual work.
A teaching assistant noticed consistencies in scores of the exams, such as the exact same strings of words in scores of the exams. The Harvard Crimson reports this was a government class: "Intro to Congress." The professor contacted university administration back in May.
If this incident happens during finals back in May, why are we only hearing about this now?
Harvard of course is legendary for being tight-lipped about the dark spots in its reputation. You can chalk part of it up to folks being out for the summer as this process was under way. But I don't think it's a coincidence that Harvard is acknowledging this with some strong statements from its president and undergraduate dean just as incoming freshmen have arrived on campus for the fall semester.
What is going to happen to the students whose work is being questioned?
The students and parents have been notified. The students have to appear before a review board and explain things. The punishment could be as severe as a yearlong suspension. Do realize that's 125 students, or 2 percent of the college's enrollment.
Could this case lead to a different approach to take-home exams or new rules at Harvard?
Very possibly. While Dean Harris says that cheating is not widespread at Harvard, it certainly appears widespread in this course. Some students have been murmuring about unfair expectations and a poorly structured take-home exam.
What seems likely is that Harvard is going to renew its look at an academic honor code. The college has toyed with a voluntary pledge. Many Ivy League institutions sort of pride themselves that the high standards are understood.
But on the other hand, look at the service academies and their high standards. A cadet at West Point has to pledge not to lie, cheat or steal, or tolerate those who do. Try talking yourself out of that simple clear code like that. You can't cheat. You can't look away when other people cheat.
Harvard President Drew Faust condemned this alleged cheating in a statement, and said Harvard does need to do a better job of emphasizing academic integrity.
This program aired on August 31, 2012.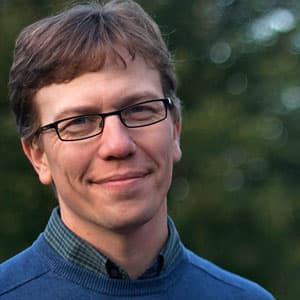 Curt Nickisch Business & Technology Reporter
Curt Nickisch was formerly WBUR's business and technology reporter.