Advocates: Children's Mental Health Care In Mass. Still Treated Unequally
This article is more than 8 years old.
By Marylou Sudders and Lisa Lambert
Guest Contributors
Marylou Sudders is immediate past president and CEO of the Massachusetts Society for the Prevention of Cruelty to Children and a leader in the Children's Mental Health Campaign. Lisa Lambert is Executive Director of Parent/Professional Advocacy League.

Four years ago, we stood beside Governor Deval Patrick as he signed the landmark Act Relative to Children's Mental Health before a throng of advocates who had championed reform of the children's mental health system.
This law, and its companion legislation, An Act Relative to Mental Health Parity, represented significant milestones in caring for the estimated 100,000 children who needed, but were not receiving, mental health care.
[module align="right" width="half" type="pull-quote"]
'It would be unthinkable for an insurance company not to approve an immediate hospitalization for a child with acute appendicitis; but it is often true for a child with an acute psychiatric illness.'
[/module]But despite this legislation's promise and some accomplishments, these laws have not yet achieved the most important transformation of the system: full equity between physical and mental health.
The reforms have succeeded in making progress in certain discrete areas:
• Children are being screened for behavioral health problems during regular pediatric visits
• In many municipalities, teachers, school nurses and others have improved access to mental health consultation to help identify and respond to signs of mental illness
• The number of so-called "stuck kids" has decreased by improving the discharge of children from acute hospitals to community-based programs; and there is better commercial insurance coverage for mental health treatments.
So what's the problem? In light of these achievements, perhaps it's too soon to have expected a profound shift in creating equity in the way we treat mental and physical illness. After all, the stigma attached to mental illness is deeply rooted. But these laws are premised on eliminating the historic discrimination of mental disorders within our health care and insurance systems. We have to keep pushing for the full realization of the laws' vital objectives.
Three examples of where the system is falling short of the mark highlight the ongoing issues and point towards remedies.
If you can't measure it, you can't change it
First, as a new report by the Children's Mental Health Campaign attests, there are glaring data gaps for measuring the availability of mental health services, access for children and families to those services, the integration of mental health care and physical health care, and, perhaps most important, the effectiveness of different treatment strategies.
While well-established protocols are in place for evaluating the effectiveness of physical health care, there are no equivalent benchmarks for children's mental health. With data absent on clinical outcomes and the functioning of the overall children's mental health system, it is impossible to assess effectiveness, close gaps, and more efficiently allocate resources. The state needs to mandate the reporting of relevant and uniform data from all insurers and providers engaged in providing mental health care for children. If you can't measure it, you can't change it.
Uncoordinated care
Second, the health care system overall is embracing the necessity of more fully integrating and coordinating the care delivered to patients. In mental health, coordinating care among providers and between providers and teachers, day-care providers, counselors and others who regularly interact with children is critically important to successful diagnosis and treatment. And yet only MassHealth compensates physicians and other mental health clinicians for the time they spend consulting with others involved in the lives of children and youth regarding mental health issues.
The health care community regularly points to this kind of care coordination as essential to quality and efficiency, but it has been resisted by insurers for mental health care.
Elusive parity
Finally, parity in the treatment of patients with mental health conditions continues to be elusive. While we're making progress on moving children from acute care to community settings, there is a growing problem of children being boarded in hospital emergency rooms for days at a time before getting a bed or being sent home without the requisite community supports. The obstacles are in part a result of insurers delaying authorization for treatment in violation of their obligations under federal and state parity laws. As one powerful legislator stated during a mental health oversight hearing, it is the only system where a person has to "fail up" to get the appropriate level of treatment.
It would be unthinkable for an insurance company not  to approve an immediate hospitalization for a child with acute appendicitis; but it is often true for a child with an acute psychiatric illness. The Commonwealth must end this discrimination
As a national leader on health care reform, Massachusetts has made admirable headway on issues of access and cost. The remaining pillar of a health care system we can be proud of is parity: erasing ill-founded distinctions between mental and physical health and caring for the whole child and adult.
Readers, has your family experienced anything like what the authors describe above? Please share as a comment below.
This program aired on September 6, 2012. The audio for this program is not available.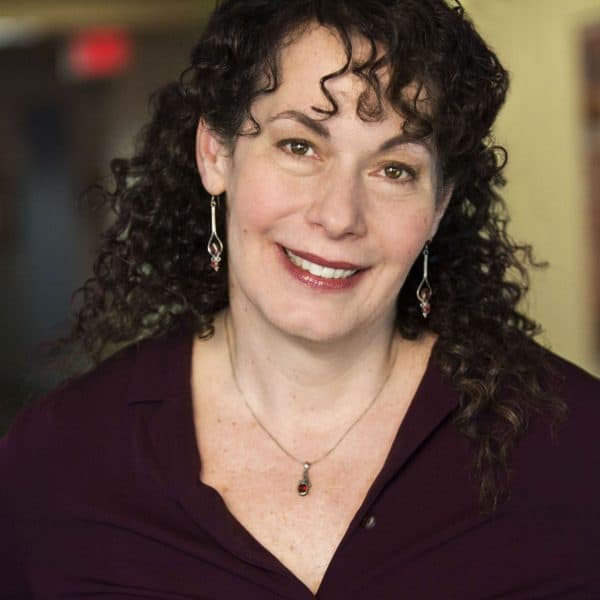 Carey Goldberg Editor, CommonHealth
Carey Goldberg is the editor of WBUR's CommonHealth section.