Millions Of Asthmatics May Fare Well Skipping Daily Steroids, Study Finds
This article is more than 9 years old.
http://www.youtube.com/watch?v=8EHQghTl8k8
In a study that may overturn long-held guidelines for mild persistent asthma sufferers, researchers have found that people who inhale asthma medicine only when they have symptoms fare just as well as those who take daily inhaled steroids.
NBC News reports:
Just about everyone with asthma knows the drill. Take a daily snort of a prescription inhaler filled with a steroid that helps fight inflammation, to prevent trouble. Not everyone actually does this, but patients with mild, persistent asthma know they are supposed to.

A study published on Tuesday questions this common wisdom, and offers the potential for millions of adults to be freed of having to take daily medication, not to mention the savings to patients, their employers, health insurance companies and the government. Caveat: The findings don't apply to kids with asthma.

"Daily treatment with an inhaled corticosteroid has long been believed to be the best treatment for mild persistent asthma, but it is not followed by the majority of patients,'' said Dr. Homer Boushey of the University of California San Francisco, who worked on the study. Boushey also helped the National Institutes of Health set guidelines for managing asthma.
The news release elaborates on the study, published in the current issue of the Journal of the American Medical Association:
Altogether, 342 adults with mild to moderate, persistent asthma took part in the study over nine months between 2007 and 2010. All were diagnosed by physicians and all had either reversible airflow limitation or airway hyperresponsiveness. In each case, the participant's asthma was under control due to low-dose inhaled corticosteroids.
The scientists in the study evaluated three different approaches to the use of inhaled corticosteroids:
--Inhaler assessments and dosage adjustments made every six weeks by a physician;
--Inhaler adjustments made every six weeks based on measurements of exhaled nitric oxide, a marker of inflammation of the airwaves;
--Inhaler usage adjusted by participants based on their day-to-day symptoms – this consisted of taking one puff of their inhaled corticosteroid for every puff of an albuterol inhaler taken "as needed'' for relief of symptoms.
The researchers found that the frequency of flare-ups or exacerbations of asthma, symptom severity, and pulmonary function did not differ among the treatment groups. There was, however, a significant association between the effectiveness of self-administered medicine and race: Hispanic participants did not do as well with day-to-day adjusted treatment. The researchers conjectured that this could reflect linguistic or other social or cultural differences.
"The goal of our study was to compare different approaches to adjusting inhaled corticosteroid treatment on the frequency and severity of asthma attacks and on quality of life,'' Boushey said. "This is not a treatment breakthrough but it may possibly open the door to a new approach to treatment, and it will certainly be considered by the expert panel for the NIH's guidelines for asthma treatment.
"This approach allows personalization of treatment and is easy for patients. Also, it could hypothetically result in saving $2 billion a year in medication costs,'' Boushey said.
UCSF co-authors are John V. Fahy, MD, a professor of pulmonary medicine, and Stephen C. Lazarus, MD, a professor of clinical medicine. The lead authors are William J. Calhoun, MD, and Bill T. Ameredes, PhD, of the University of Texas Medical Branch.
"This is a step forward in asthma management,'' Calhoun said. "It enables patients to use their steroids only when they have symptoms. It is 'temporal personalization,' adjusting medication on a day to day basis.''
Asthma has been on the upswing for much of the last century, and is now one of the most common diseases in the world, affecting approximately 300 million people globally including an estimated 24 million people in the U.S., according to the federal Centers for Disease Control and Infection.
More prevalent in western, developed countries, the condition varies in its severity – some people are affected daily, others seasonally or episodically. Asthma is classified into four types based on severity: intermittent, mild persistent, moderate persistent, and severe persistent.
This program aired on September 11, 2012. The audio for this program is not available.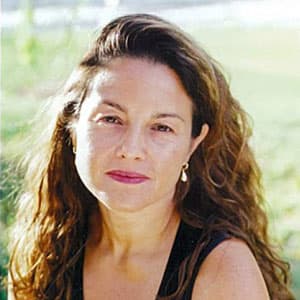 Rachel Zimmerman Health Reporter
Rachel Zimmerman previously reported on health and the intersection of health and business for Bostonomix.