Hands, Hugs, Hope: Double Arm Transplant 'Pioneer' Tells Her Story
03:50
Play
This article is more than 8 years old.
Meet Katy Hayes. She's hoping to get her arms back with the help of a pioneering transplant team at Brigham and Women's Hospital in Boston. The Texas mom lost all her limbs two years ago from a rare infection after giving birth to her third child. Among other things, she wishes she could wear her wedding ring again.
Hayes is now the first and only name on a brand-new organ donation list. She's the first-ever candidate for a double arm transplant above the elbow. Here's her story, in her own words:
I'm Katy Hayes, and I've always been outgoing and hard-working and joy-of-life, wanting to help others. I don't see myself differently until I look in the mirror, and I, just, it's hard.
It's hard to look in the mirror.
Most of the doctors looked at me said that I was going to die. One surgeon, he believed that he could have an operation — amputations — and hopefully save my life.
I never thought about how much a gift your hands are and your legs and your feet. I took them all for granted like all of you do. I mean, because I was in your shoes! And so not having them anymore, I can't do anything for myself.
I can't wipe my face and my hair. I can kind of itch my head a little bit. But I mean, I can't feed myself unless you strap a spoon to me and somebody's sitting there. I have to be babysat, which is ridiculous; I'm 44 years old.
You know, it's been a really hard road. The goal from day one of my husband hearing that we'd have to amputate was looking for transplantation someday. He knew I was a massage therapist and knew how much touch meant to me. And to put me in plastic and metal for the rest of my life, he knew was not going to be enough.
Of course the doctor said, "That's science fiction. It will never happen." And so now we're here to prove him wrong.
I can't tell you, I think about it all the time. You know, initially, it'll be like meeting a new friend. That's what I will have, is these arms from somebody else. And I will embrace their family and thank them so much for the gift.
I think, mostly, I want my life back. I want to hug my children and hug my husband. And hold my children again and hold my husband. And cook food, and maybe even do massage, you never know!
I guess I'm a pioneer now. I didn't think I came into this world to be a pioneer, but that's kinda what I'm doing here.
And I'm really, really excited about it.
This program aired on September 13, 2012.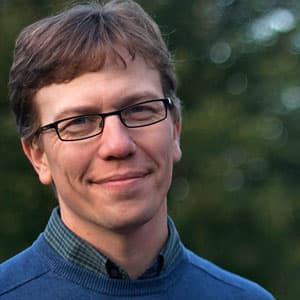 Curt Nickisch Business & Technology Reporter
Curt Nickisch was formerly WBUR's business and technology reporter.