Lawmakers Seek Answers After Meningitis Outbreak
03:51
Play
This article is more than 8 years old.
State and federal lawmakers are trying to trace the mistakes that caused a deadly outbreak of fungal meningitis. Over 450 people have been sickened and 32 have died after receiving injectable steroids made by a Framingham-based compounding pharmacy.
On Thursday, hearings were held in Capitol Hill and Beacon Hill to address what went wrong in the oversight of the New England Compounding Center.
In her testimony in Washington, Massachusetts Health and Human Services Secretary JudyAnn Bigby called the outbreak "one of the greatest health care tragedies" in memory.
"These past few months have uncovered unacceptable breaches on the part of individuals, gaps in regulatory processes and above all, the need for immediate and lasting solutions," Bigby said. "I am committed to answering the questions: How could this have happened? And, how could we prevent it from ever happening again?"
WBUR reporter Martha Bebinger joined Morning Edition to find out how lawmakers have fared in seeking answers and what comes next.
This program aired on November 15, 2012.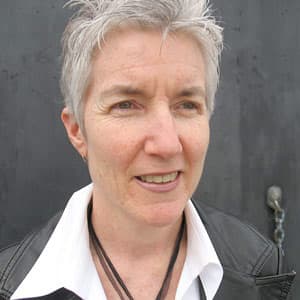 Martha Bebinger Reporter
Martha Bebinger covers health care and other general assignments for WBUR.