Report: Mass. Among Most Unequal States On Income Gap
This article is more than 8 years old.
Here in Massachusetts we often crow about how great things are — our premier health care and education systems, for instance. But it's worth noting that not everything is so hot, and some things are pretty miserable. Here's some evidence: A new report by the Center on Budget and Policy Priorities has found that across all states the gap between the richest and poorest households are wide and growing. The states with the largest gaps: New Mexico, Arizona, California, Georgia, New York, Louisiana, Texas, Massachusetts, Illinois, and Mississippi.
According to a statement on the group's website, the 2000's were a "lost decade" for low and middle-income households:
"Prolonged growth in income inequality undermines the basic American belief that hard work should pay off," said Elizabeth McNichol, co-author of the report and senior fellow at the Center. "Anyone who contributes to the nation's economic growth should reap the benefits of that growth. But for decades now, those benefits have been skewed in favor of the wealthiest members of society."

The long-standing trend of growing income inequality continued between the late 1990s and the mid-2000s.

Incomes fell by close to 6 percent among the bottom fifth of households, on average, while rising by 8.6 percent among the top fifth, during this period. Incomes grew even faster — 14 percent — among the top 5 percent of households. For the middle fifth of households, incomes grew by just 1.2 percent.

In 45 states and the District of Columbia, gaps between the richest and the poorest households widened during this period and narrowed in none. Average incomes grew more quickly among the top fifth of households than among the bottom fifth in most states.

"For low- and middle-income families, the 2000s were a lost decade of falling incomes and economic insecurity," said Doug Hall, co-author of the report and Director of the Economic Analysis and Research Network (EARN) at the Economic Policy Institute.

"That's not only harmful to these families, but it also threatens our future economic growth."
How does this relate to health care? Quite directly, says Nancy Turnbull, Senior Lecturer on Health Policy and Associate Dean for Educational Programs at the Harvard School of Public Health:
"As you can see, Massachusetts is one of the most unequal states, and had one of the biggest increases in inequality. While state policies in a few areas help to mitigate some of the impact of this trend on health (e.g., health reform and in particular, Medicaid and Commonwealth Care), we know that having a low income is just about the worst thing for your health. Very troubling report for everyone, and particularly those of us who care about the health of the state."
This program aired on November 15, 2012. The audio for this program is not available.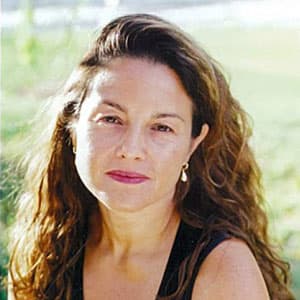 Rachel Zimmerman Health Reporter
Rachel Zimmerman previously reported on health and the intersection of health and business for Bostonomix.