Can't Have A Treadmill Desk At Work? Try A Wobble Board
This article is more than 8 years old.
If your workplace is like mine, employees are popping up like meerkats: As the evidence mounts that sitting for long periods is unhealthy, they're setting up standing desks for themselves, and spending large portions of every day upright.
I posted about my own little makeshift desk here, and today, NPR's Patti Neighmond writes about her own experiment with a treadmill desk. (Helpful advice: Don't expect to instantly jump on and spend all day on it, you need time to adjust; and for certain complex mental tasks, you may still need to sit.)
Of course, many of us would love a treadmill, but work in cubicles or desk farms that cannot fit them, or in venues where even a quiet motor would be too disruptive. So I'd like to share some sage advice from my personal standing-desk guru, Tom Anthony, the CommonHealth reader who recently inspired me to rise to my own feet.
He suggested adding a "wobble board" like the one above, an unstable plastic disk that lets you add a challenging element of balance to your standing time. Several companies make them, including Reebok and BodyFit; they cost under $20; and they add a bit of spice and fun to standing. Tom writes:
Two years ago, I built a standing desk for my computer after reading the dangers of sitting too much. I bought an artist table but it was too wobbly so I reinforced it with some oak cross bars slats that I bought from Lowes for $15. Now it is like a rock. I also dropped in a 3" PVC pipe between the slats and the front supports as a "bar rail". Surprisingly, it is easier to stand on one foot while resting your other foot on the bar rail (bars figured this out long ago).

I have been standing at my computer ever since. It took me 3 weeks to get used to standing all day (am 71 years old). At first it was very tiring & discouraging but now I stand all day long without thinking. We are much more adaptable than we think.

Since standing gets boring and can strain the legs and feet, I added this wobble board last year to stand on, to get some exercise and motion. It allows lot of varied movements, does not take up the space of a treadmill and is 100 times cheaper. It took about a week to get comfortable typing while wiggling on it as I am doing right now. It works great, is fun & quiet and your legs and feet never get tired or strained as they do with just standing, even with the bar rail. Sometimes I am on the wobble board for 8 hours a day if I have a long internet session on a rainy day.

If anyone has back problems, this would help a lot.

I got the wobble board at Target for $17.99. [Note from Carey: I looked at Target in Watertown recently and couldn't find one there. I ordered one from Amazon and found another at Sports Authority.] Light weight and made of strong engineering plastic. Standing, balancing and swiveling it become second nature. Good balance improver, core conditioner, ankle & leg strengthener and calorie burner. Designed for people up to 300 lbs. Put light rug under it to protect wood floor and stop it from skidding. There are similar other makes at places like Walmart at even lower prices.
Bless you, Tom. Readers, if you try these boards, we'd love your feedback. The WBUR newsroom standing contingent is still experimenting with them, and so far find the Reebok version more challenging than the BodyFit. Tom adds these tips:
The Reebok board is 14 7/8" in diameter. Some of the boards on Amazon are smaller in diameter and less expensive since they contain less material. I tried one with a smaller diameter (1" smaller) that I had bought as a gift and found the smaller diameter did not have enough room to space your feet to shoulder width and to move your feet around. I tend to use the full width of the board for spacing my feet whether side to side or front to back (am 5'10" & 150 lbs so anyone larger should avoid a smaller size board).

This is one of these critical parameters that you are totally unaware of when you are buying a wobble board for the first time or using it initially. The diameter could make the difference between making it fun and making it feel just so so. Going barefoot also makes it more fun but you probably can not get away with that in the office :).

True, barefoot might draw some looks, but thinking my co-workers might not object to (clean) socks or slippers...
This program aired on November 19, 2012. The audio for this program is not available.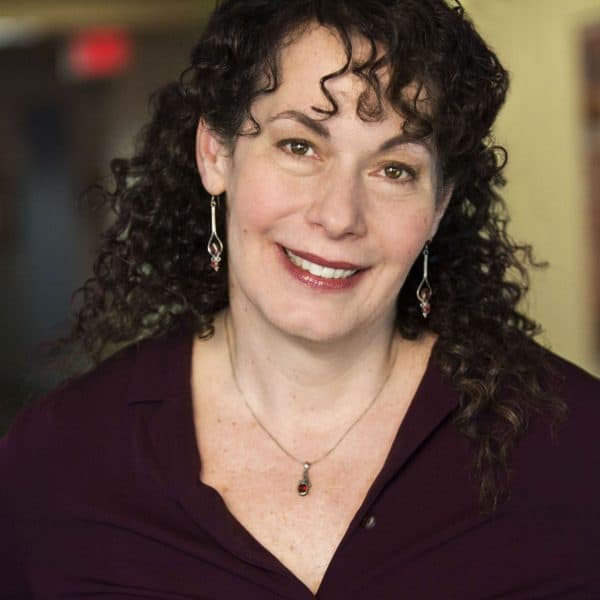 Carey Goldberg Editor, CommonHealth
Carey Goldberg is the editor of WBUR's CommonHealth section.