As Menino Recovers, City Enlists Weight Watchers For Cut-Rate Memberships
This article is more than 8 years old.
You don't need an M.D. to figure out that Boston Mayor Thomas Menino isn't well. He's been diagnosed with diabetes and also suffers from Crohn's disease; he was recently hospitalized for a month "after cutting short a vacation in Italy because of a respiratory infection," the AP reported.
While in the hospital, the 69-year-old mayor "suffered a compression fracture in a vertebra in his spine and also was treated for a blood clot that moved from his leg to his lungs," the AP says. "Dr. Charles Morris said that while Menino was hospitalized, doctors also discovered an infection in his back and diagnosed him with Type 2 diabetes." Now the mayor's in rehab at Spaulding Rehabilitation Hospital.
Menino's battle with his weight has also been well documented. In his state of the city address in January, Menino vowed to lose two pounds a month as part of a city-wide anti-obesity effort. At the time he said: "Look, weight is an issue that many of us struggle with. But what is daunting on our own becomes doable when we work together. So my goal is to see all of us combine to shed a million pounds this year."
To aid in that effort, the city announced today a new partnership with Weight Watchers that gives eligible Boston residents discounted memberships to the popular weight management program. Here's much of the news release:
As part of Mayor Menino's Boston Moves for Health initiative, Weight Watchers, a leader in weight management services that has helped millions of people worldwide, will work with Dorchester House Multi-Service Center, Mattapan Community Health Center, and East Boston Neighborhood Health Center to provide steeply discounted weight loss and weight management services for up to 1,000 qualifying participants beginning in January.


"Boston Moves for Health is all about partnerships, and I'm thrilled to have Weight Watchers on our team," Mayor Menino said.

"By working closely with community health centers, we can redouble our efforts to make sure that people who need help getting in shape have access to the right tools, even on a tight budget. Weight Watchers already has a strong base in Boston, and by working together we'll help even more folks make their personal health goals a reality."

Dorchester, Mattapan, and East Boston were selected for the pilot program because residents in these neighborhoods suffer higher rates of obesity compared to Boston overall. While 22 percent of Boston residents are obese, according to data in the 2011 Health of Boston report, the rate jumps to 27 percent in Dorchester, 37 percent in Mattapan, and 28 percent in East Boston.

By offering discounted access to Weight Watchers meetings, eTools, and other materials, the pilot program aims to assist residents that otherwise may not be able to afford membership. The three community health centers will be responsible for registering eligible participants. Participants will be referred to the program by a nurse practitioner, physician, or registered dietitian at the health center based on their individual health status and financial eligibility. Once a participant has qualified for the program, he or she will receive a membership card to obtain access to Weight Watchers' meetings and resources.

"More than one-third of U.S. adults are obese and obesity-related illnesses – such as diabetes and heart disease – can be chronic and serious," said Daniel Boockvar of Weight Watchers. "It's time to reverse the obesity epidemic, and Weight Watchers is a scalable, accessible, and clinically proven weight loss approach. Updated U.S. Preventive Services Task Force guidelines call for adult obesity treatment in the form of intensive, multi-component counseling, which can be delivered through community-based programs like Weight Watchers. Weight Watchers holds hundreds of meetings in Boston and thousands across the U.S., and we're delighted to have the opportunity to provide our program at a steeply discounted price to qualifying Boston residents. Along with everything the Mayor and his team are doing with Boston Moves for Health, we can make a difference and support Bostonians as they strive to be healthy and active."

The discounted membership rate will continue for six months after enrollment, enabling participants to establish new behaviors and healthy habits that will help keep them on track to achieve their weight-loss goals.

Today's kickoff event at Dorchester House featured famous Boston comedian Lenny Clarke, widely known for his role on the show Rescue Me. Clarke, himself a Weight Watchers success story, talked about his struggle to lose weight and get fit. "I didn't want to be overweight and I knew I was unhealthy. You know, it got away from me," Clarke says. "I would have done anything to lose weight. I didn't think it was possible. Weight Watchers didn't change my life. It saved my life. Now, not only do I look good, but I feel good and I'm a lot healthier."
In addition, the city announced that "Weight Watchers will also offer a 10 percent discount to City of Boston employees starting today....Since April, when Boston Moves for Health launched, Boston area Weight Watchers members have lost more than 38,000 pounds together."
As for Menino's overall health, WBUR's Delores Handy reports: "Aides are refusing to comment on whether Menino plans to run for re-election next year. His doctor said there's no health concern that would stop him."
This program aired on November 27, 2012. The audio for this program is not available.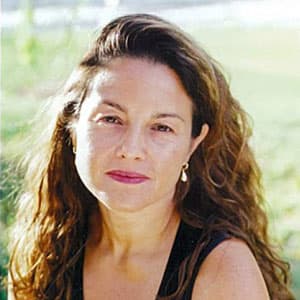 Rachel Zimmerman Health Reporter
Rachel Zimmerman previously reported on health and the intersection of health and business for Bostonomix.