After WBUR Purchase, Martha's Vineyard Station WMVY May Move Online
04:06
Play
This article is more than 8 years old.
In a bid to expand its reach, WBUR is buying 92.7-FM on Martha's Vineyard. That frequency is currently home to the island's eclectic music station, WMVY.
The uncertainty now surrounding the fate of the local icon is filling many WMVY listeners with dread, but also hope as the station tries to make a go of it online.
MVY's transmitter powers just 3,000 watts. Still, from its perch atop Martha's Vineyard it reaches to the inner and mid Cape, and over to the South Coast, including New Bedford and Fall River. WBUR General Manager Charlie Kravetz says this frequency will now broadcast WBUR shows such as Here & Now and Radio Boston to a new audience.
"For years they've been asking for this. They've been wondering why they can't get WBUR content in these important parts of Massachusetts," Kravetz said. "They will now. And we know that they will value it."
What some people are having a harder time valuing are the uncertain changes in store for WMVY. Listener Sam Schaefer always flips over to the station as soon as he gets within range.
"It's always a nice indicator that we're on the island, that we're on vacation, and that we've escaped from the world," Schaefer said.
The Schaefer family also loves WBUR. They're contributors and are pleased they're now going to be able to get WBUR programs on the Vineyard. But they're not pleased that may come at the expense of another station they love.
"We feel in some respects that we've contributed to the demise of WMVY which, while ironic, it is sort of a strange turn of events," Schaefer said.
But WMVY staffers say it's too early to call it demise.
WMVY DJ's broke the news to listeners that the FM frequency that has carried a mix of rock, folks, jazz and Americana for 30 years had been sold. But just the frequency, not the station. Program director PJ Finn says his station is too much a part of the Vineyard to fade to static.
"You know, if you were listening to MVY from somewhere out in space, you would know where the station was coming from," Finn said. "Because we're talking about being on the island. We're giving people the ferry report. We're talking about fishing."
And WMVY plans to keep talking about those things: without a tower, online. Finn says WMVY's digital listeners far outnumber its FM ones, thanks to summer visitors who keep tuning in when they're back at home.
"Over the course of the last year, the number of people who are accessing the radio station through smartphones and tablets has grown exponentially," Finn said. "And that's true even locally, where people who live down the street prefer to listen to us on an iPhone that they can take with them wherever they go, even when they get out of their car."
Joe Gallagher hopes the transition to digital only succeeds. He runs the for-profit company that owns the WMVY. He says the station has been losing money for years.
"In the last couple of years, we've done a better job of not losing as much," Gallagher said with a laugh. "I mean we tried local advertisers, we tried online advertisers, we tried all kinds of stuff and we just couldn't really make a big dent."
Gallagher says WMVY will transition to non-commercial status, which could open the door to more private donations.
So as the announcement went out that WBUR was buying 92.7-FM, so did a brand new appeal to WMVY listeners. An appeal that might sound familiar to public radio listeners. Friends of MVY Radio is aiming to raise $600,000 over the next two months to keep playing music, to keep doing the ferry report, to keep talking about the fishing, and do it all online.
This program aired on November 27, 2012.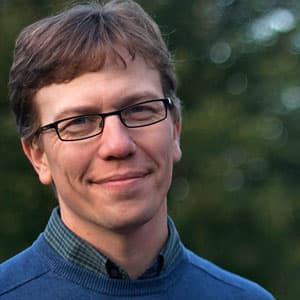 Curt Nickisch Business & Technology Reporter
Curt Nickisch was formerly WBUR's business and technology reporter.