After Accident, T Fires Driver, Faces Questions About Moonlighting
02:29
Play
This article is more than 8 years old.
The MBTA has fired the operator of the Green Line trolley that crashed into another at Boylston Station last week. On Wednesday, the T said the driver may have fallen asleep before the accident that sent 37 to the hospital and caused $500,000 in damages.
The operator had apparently been moonlighting, something about which the MBTA does not ask its employees.
The T said the driver worked the graveyard shift at another job before operating the trolley. He crashed it less than an hour into his shift. Acting T GM Jonathan Davis said it was the driver's second straight day working 17.5-hour days.
"His schedule was the same the day before," Davis said. "He worked a midnight-to-8-a.m. shift with his other employer. And then he worked from 11 a.m. to 8:30 p.m. at the MBTA."
Three-and-a-half hours later, the driver was back at the overnight shift at the second job. Three hours after that, he was behind the wheel again.
"Because of his alarming disregard for customer and employee safety, and performing his duty as a Green Line operator, he was fired," Davis said. "I want to remind our customers that the system is safe. I ride the system every day. And as part of my journey home tonight, I'll be taking the Green Line."
But Davis would not know whether his driver had been moonlighting as well. MBTA operators are allowed to have second jobs. And they don't have to tell their supervisors about them. Davis said it's up to drivers to make sure they show up for work with enough rest. He said this driver is solely at fault for being inattentive, not the organization.
"Well, I think we will take a look to see what we can do," he said. "I'm not sure we can legislate what people do outside of the MBTA."
But other transportation agencies do. Marc Littman, with the Los Angeles County MTA, said their train and bus drivers are required to inform supervisors of outside work.
"We need to know what the second job entails," Littman said. "Particularly we want to know if it entails driving. Because we don't want someone to be fatigued when they're driving a 15- to 20-ton bus or train, and get into an accident."
An accident like the one last week at Boylston Station. The MBTA won't name the driver. But Davis said the driver had gone through two training sessions about preventing fatigue.
This post was updated with the Morning Edition feature version.
-- Here's surveillance footage of the crash:
Earlier Coverage:
This article was originally published on December 05, 2012.
This program aired on December 5, 2012.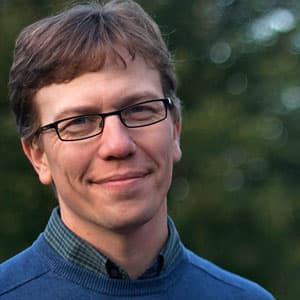 Curt Nickisch Business & Technology Reporter
Curt Nickisch was formerly WBUR's business and technology reporter.