How Death With Dignity Failed In Mass.
This article is more than 8 years old.
Sometimes it takes an outsider's perspective to see what's going on in your own back yard. Here, Paula Span decodes the downfall of the Death With Dignity Act in Massachusetts. Writing in The New York Times today she boils the loss down to a few basics that undermined support for the measure, which was defeated by voters 51 to 49 percent in November.
http://www.youtube.com/watch?v=yiAabaZ90IY
The winning strategy, Span writes, included exploiting certain language in the measure, and running fear-based ads attacking the act. Span writes:
...early research showed that Massachusetts residents believed in individual choice, and respect for others' choices, about death and dying, Mr. Baerlein said. So the anti-Question 2 forces didn't attack on direct moral or ethical grounds; instead, its ads took aim at certain provisions and how they were worded.

For instance, the proposed law — which included multiple safeguards and waiting periods to prevent impulsive requests, coercion or abuse — required a physician to "recommend" that a terminally ill patient notify his next of kin of his intent.

But it didn't "require" family notification. "How would you feel if you came home and your mother had decided to take her life?" Mr. Baerlein said. "Voters couldn't get their arms around that."

The law also required a prescribing physician to refer a patient to a psychiatrist or psychologist "if the physician believes the patient may have a disorder causing impaired judgment," like depression. But opposition ads criticized it for not mandating that a psychiatrist be one of the two physicians a patient had to consult.

Opponents also pointed out that medical prognoses — the law required that a patient be within six months of death — can be wrong. One ad, almost a counter to Dignity 2012's spot featuring Mr. Carberry, showed a young widow whose husband lived a year and a half longer than expected. She was grateful he hadn't "made a terrible decision based upon a doctor's guess."

"In the end, even if you believed you should control your end of life decision-making, there are too many flaws in the language," Mr. Baerlein said.
But more than anything, supporters were massively outspent ($1 million compared to about $5 million) mainly by Catholic groups around the nation:
Supporters of Question 2 couldn't counter that onslaught. "It's so easy to scare people on this issue; that's what happened in Massachusetts," Ms. Sandeen said. "Fear-based arguments work."

Data from the two states where physician-assisted suicide is legal shows that "slippery-slope" fears are probably overblown. Very few patients take advantage of death with dignity laws: Last year, just 114 people received lethal prescriptions in Oregon and 103 in Washington. In both states, about a third of those patients ultimately didn't use the drugs.

It seems unlikely that any change in language could make an assisted-suicide law acceptable to the Catholic leadership.

But the campaign continues and so, undoubtedly, will the opposition. In neighboring Vermont, Gov. Peter Shumlin said last week he believes the legislature will pass a death with dignity law this session. In Massachusetts, Ms. Sandeen said, since supporters must wait until after 2016 to put the law on the ballot again, they will take their case to the legislature.
Just after the measure failed, Dr. Marcia Angell, former editor of The New England Journal of Medicine and a chief backer of the measure, told WBUR that if the legislature won't pass the measure, supporters may turn to the courts.
This program aired on December 6, 2012. The audio for this program is not available.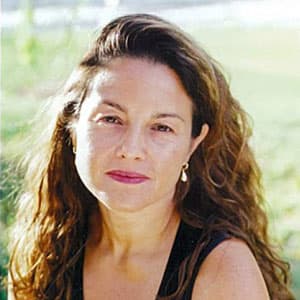 Rachel Zimmerman Health Reporter
Rachel Zimmerman previously reported on health and the intersection of health and business for Bostonomix.