MIT Report Graphically Details Lives Of Students Under Pressure
This article is more than 8 years old.
This student newspaper report, "Under Pressure" provides possibly the best data visualization ever of college stress — and leave it to MIT to do it. The ambitious and beautifully realized analysis of the MIT pressure cooker draws on the detailed responses of more than 3,100 students who opened up about their academic workload, social life, sleep habits and extracurricular activities.
It's an incredible portrait of a "hosed" student body, kids who feel, at times, overwhelmed by the torrent of information coming at them and the competing, and cumulatively crushing, demands on their time. (One example: the survey found that 2:30 a.m. is the most common bedtime and 50 percent of students feel that they don't get enough sleep.)
The Tech survey was inspired by Lydia K., an MIT junior who blogged about her own stressful "meltdown" and persistent dread that no matter how smart she was, she was never quite smart enough. The piece triggered an unprecedented response from students at MIT and around the country; MIT's president Rafael Reif wrote an open letter to The Tech urging everyone at MIT to read Lydia's piece.
In response, The Tech launched its project on stress: 3,191 MIT undergraduate and graduate students responded to the survey — about 29 percent of the total student population and 35 percent of the undergrads. Among its findings: "The average MIT student sleeps only about 6.5 hours a night, and 52 percent of them have, at one point, felt like they don't belong at the Institute." Here's a bit of the editorial introducing the special issue:
The Institute is a tough place. The classes are hard, the homework is hard, and the tests are hard. It's difficult to step back and get any perspective, and when things are going bad, competition between peers makes things worse. If you dare lament the amount of work you have, chances are that your neighbor will challenge you and say that he has even more.

Does this competition sound familiar? It should. The "I'm so hosed" game has become a cultural phenomenon at MIT, one that perpetuates the "hardcore" attitude

— the attitude that to truly succeed at MIT you must take six classes, do a UROP, lead a club, play a sport, get six hours of sleep a night, and excel academically at the same time. Doing less than this is a quick way to make yourself feel inadequate, and potentially even worthless, at MIT.

But these expectations are unrealistic.
In addition to the superb interactive data (including, for instance, stress levels broken down by dorm, major, year, gender and age; and a "Sleep, Work, Play" graphic that shows how students really divide their time) the paper offers a collection of interviews with mental health professionals, students and MIT administrators. (Here, for instance, is advice from Chancellor Eric Grimson: "Change the game...rather than the one-ups-manship it's the sympathy of the "Yeah, I get this. We both know we're both hosed, so [let's] just deal with it.") There are also resources for students feeling overwhelmed and isolated and opinion pieces with titles like "Asking For Help Is Not A Sign Of Weakness."
In fact the myth of MIT's crushing intensity may, for some, be worse than the reality. The survey found that students often overestimated how much work and how many classes their peers were managing.
In closing, The Tech editors offer the kind of compassion that should be mandatory at every college campus: Believe in yourself, they write, Try to find some balance and Support one another.
This program aired on December 10, 2012. The audio for this program is not available.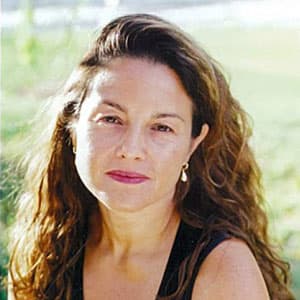 Rachel Zimmerman Health Reporter
Rachel Zimmerman previously reported on health and the intersection of health and business for Bostonomix.