Food Allergies? New Personalized Testing Device Detects Peanuts, Gluten In A Pinch
This article is more than 8 years old.
I am banned from bringing most snacks to my daughter's first grade classroom because so many kids have food allergies — some life-threatening. So I can envision this nifty new gadget — a personalized food allergy testing device that runs on a cellphone — making its way into cubbies around the nation in the not-too-distant future.
Within one second, researchers report online in the cool sounding journal Lab On A Chip, the device can analyze a food sample and detect and quantify the allergen contamination in food products, including peanuts, almonds, eggs, gluten and hazelnuts. In the published report, researchers said they successfully detected and accurately quantified peanut levels in commercially available cookies.
To test for allergens, food samples are initially ground up and mixed in a test tube with hot water and an extraction solvent; this mixture is allowed to set for several minutes. Then, following a step-by-step procedure, the prepared sample is mixed with a series of other reactive testing liquids. The entire preparation takes roughly 20 minutes. When the sample is ready, it is measured optically for allergen concentration through the iTube platform, using the cell phone's camera and a smart application running on the phone.

The kit digitally converts raw images from the cell-phone camera into concentration measurements detected in the food samples. And beyond just a "yes" or "no" answer as to whether allergens are present, the test can also quantify how much of an allergen is in a sample, in parts per million...


The UCLA team successfully tested the iTube using commercially available cookies, analyzing the samples to determine if they had any harmful amount of peanuts, a potential allergen...

Other authors of the research included graduate student and lead author Ahmet F. Coskun and undergraduate students Justin Wong, Delaram Khodadadi, Richie Nagi and Andrew Tey, all of whom are members of the Ozcan BioPhotonics Laboratory at UCLA. Ozcan is also a member of the California NanoSystems Institute at UCLA.

"We envision that this cell phone–based allergen testing platform could be very valuable, especially for parents, as well as for schools, restaurants and other public settings," Ozcan said. "Once successfully deployed in these settings, the big amount of data — as a function of both location and time — that this platform will continuously generate would indeed be priceless for consumers, food manufacturers, policymakers and researchers, among others."

Allergen-testing results of various food products, tagged with a time and location stamp, can be uploaded directly from cell phones to iTube servers to create a personalized testing archive, which could provide additional resources for allergic individuals around the world. A statistical allergy database, coupled with geographic information, could be useful for future food-related policies — for example in restaurants, food production and for consumer protection, the researchers said.
This program aired on December 13, 2012. The audio for this program is not available.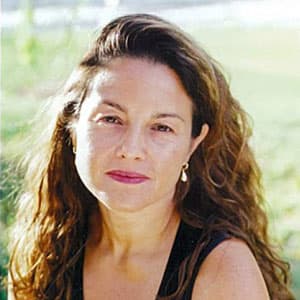 Rachel Zimmerman Health Reporter
Rachel Zimmerman previously reported on health and the intersection of health and business for Bostonomix.