Newtown Shooting Raises Fears Among Parents Of Troubled Children
06:02
Play
This article is more than 8 years old.
Across Massachusetts, some parents of troubled children are reading about the horrific shootings in Newtown, Conn., with sadness and dread.
"The first thing that came to my mind was, this could be my child someday," said Cheryl Meas, the mother of a 12-year-old boy who tried to kill himself two years ago.
To be clear, we don't know if the alleged Newtown gunman, Adam Lanza, had a mental illness. But we do have parents who take in details of his life and say, please, help me make sure this doesn't happen with my son.
Meas is terrified that as her boy gets older, she won't be able to find the support to help him deal with intermittent outbursts. Meas says parents are on their own in learning how to care for children with a mental illness. When her son was dismissed from the hospital after his suicide attempt the only guidance Meas received was a slip of paper with the name of a therapist.
"I felt like I was drowning," she said. "It's hard for parents like myself to access services or find out where to access services."
This cry for help echoes from one family to the next who have tried to find the right diagnosis and care for children with mental health and behavior problems.
The boy Jeanne Clapper welcomed to her home as a foster child 12 years ago was beautiful. But the 1-year-old wouldn't smile or respond to any of her baby talk. At first Clapper thought, well, he's just a serious child. But after a year or so, she asked doctors at a major Boston teaching hospital for their assessment.
"This kid, I don't know what it is but he needs help," Clapper told doctors. "There's something seriously wrong. And to be honest, we had a lot of doors shut in our face."
To start, Clapper says, doctors wouldn't tell her what was wrong with her foster child. Another door shut when recommended specialists and tests weren't covered by the boy's health plan. A play therapist would come to the house and just shake her head as the toddler, now overreacting, would rampage through the house. Clapper says many people assume that a child's behavior is something they learn in the home, not an illness that needs treatment.
"When he would act out in public I know people were thinking, 'I wonder what goes on in that home,' " Clapper said. "But I knew what went on in our home. I knew he wasn't exposed to that. So I knew it was some disorder deep inside, some mental health issue that he needed help for. And if he'd only gotten help at a much younger age, and I'll tell you people knew, but they didn't want to label him."
Some psychiatrists say that a firm diagnosis on a child so young is not always appropriate. Clapper claims doctors didn't want to label the boy because it would hurt his chances of adoption. But without a clear diagnosis and appropriate treatment, he got worse, and Clapper says she was forced to give him up.
"By age 5 he was threatening to kill me, and had threatened to kill my younger daughter," Clapper remembered. "His words (to her) were, 'Then I'll cut your head off, too.' "
Over and over, parents of children with mental health and behavioral problems say trying to help them get the right care is a frustrating and sometimes-futile search.
Valerie Hammond has an 18-year-old son who started seeing a psychiatrist when he was in the second grade for explosive behaviors and depression. It was several years before he had a firm diagnosis.
"Once he got the mental health diagnosis he went from being treated as a sweet boy who needed extra support to just a potential danger," Hammond said. "He didn't change from one day to the next; the perception of him changed."
Hammond went to workshops to figure out how navigate the mental health system.
"When your child gets a fever you know to look for Tylenol or call the pediatrician," Hammond said. "With mental health services you just don't know what to ask for."
Hammond says it took her years to figure out what specialized programs were available and how to apply for them. She discovered a big gap between what public and private insurance covers, with MassHealth being much more generous than Hammond's private plan. Appealing to doctors, insurers and the school district became a full-time job.
"But not everybody has that luxury and not everybody should have to have that to get the treatment that they deserve," Hammond said. "And he still hasn't gotten the best treatment that is available. I'm still discovering things that we missed out on."
Hammond eventually hired an advocate and a lawyer to help make sure her son got everything the school could provide. Now her determination, and a lot of hard work from her son and many people who have supported him, are paying off.
"My incredibly wonderful, beautiful sweet son is a senior in high school. He's graduating early and he is going to start college in January and I am beside myself with pride," Hammond said, her voice shaking.
These mothers are sharing their stories with the hope more attention to mental health will assure that all children can get the help they deserve.
This program aired on December 18, 2012.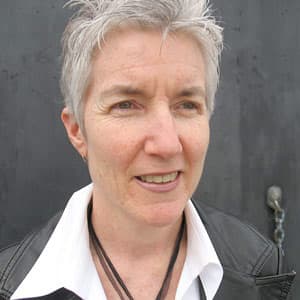 Martha Bebinger Reporter
Martha Bebinger covers health care and other general assignments for WBUR.