Tax-Hike Debate Takes Shape On Beacon Hill
03:46
Play
This article is more than 8 years old.
Does state government in Massachusetts need more money? That question is expected to trigger a volatile debate, starting next month, on Beacon Hill. It comes down to this: Should the state increase taxes? Which ones? And by how much?
The "we need more money" pitch starts with a long list of crumbling roads and bridges and the MBTA's growing debt.
"Our public transportation system is in a major crisis right now, with the fare hikes and service cuts that happened not only in the MBTA region, but in other regions across the state," said Diana Bell, an organizer with a coalition of labor unions and community organizations called Public Transit - Public Good.
Bell says the state has to find new ways to fund transportation. The main proposal under consideration at the State House is a gas tax increase. A 20-cent increase would raise about $500 million. The state would have to raise the gas tax by 40 cents to bring in the $1 billion several groups estimate the T, regional transit systems and the state Transportation Department need.
But wait, say groups that focus on health care, education, the environment and dozens of other causes: If the state is going to raise taxes, we're suffering, too.
"For the last decade, Massachusetts has endured year after year of budget cuts, and those cuts have come in the form of local aid, which has been cut 42 percent, and in higher education," said Andi Mullin, director of the Campaign for Our Communities, a coalition of labor unions, community organizations and faith groups, as she lists programs that have felt the squeeze.
Mullin's coalition is campaigning for a state income tax increase.
"Those cuts have come to the social safety net, to public health, to the environment, to parks, to libraries, to all the things that make Massachusetts a great place to live, work and raise a family," she continued.
Now, with another year of expected budget cuts, aides to Gov. Deval Patrick are plugging different tax figures into massive spreadsheets as he prepares to release a budget next month. The governor is reviewing options that include raising the income tax to 5.95 percent. That would be .75 percent higher than what we pay now.
But here's the reality check: An increase to 5.95 percent would barely close the budget gap the state expects to face next year. It would provide very little new money for transportation or one of Patrick's priorities, education.
"So it's hard to conceive of a tax increase which would address the larger issues of restoring some of the cuts that have taken place, given the size of the budget hole facing state leaders for 2014," said Michael Widmer, president of the Massachusetts Taxpayers Foundation.
To have any new money, Widmer says, the state would have to hike the income tax to 6.5 or 7 percent, an idea Widmer does not endorse.
Senate President Therese Murray says it's too soon to have a conversation about any kind of tax increase. House Speaker Robert DeLeo said no to any new taxes last year and hasn't weighed in on the coming budget.
But many rank and file members say that whether or not to increase taxes and by how much will be the hot topic in the coming year. Republicans, including Rep. Dan Winslow, of Norfolk, are ready for the debate.
"There's a sense by the majority that they don't see any way out," Winslow said. "But the Republican minority is eager to engage in a discussion about solutions. There are so many ideas that the Republicans have advanced that don't involve tax increases that we're eager to have this debate and we look forward to it."
Why would Patrick want to start a tax-hike debate now, when we've been hearing the "difficult budget" message from him for six years? State House observers say Patrick is committed to finding more money for education, especially early education, as part of his legacy. And, they say, he feels he's built up enough political capital to win a campaign to increase taxes.
Of course, that depends, in part, on the job Patrick plans to seek next.
This program aired on December 21, 2012.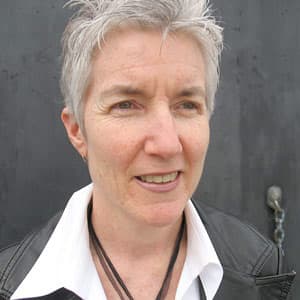 Martha Bebinger Reporter
Martha Bebinger covers health care and other general assignments for WBUR.