Boston Catholics Show Support For O'Malley
02:54
Play
As Pope Benedict XVI prepares to step down, Boston-area Catholics are considering the possibility that one of their own could replace him.
At St. Cecilia Parish in Boston, Father John Unni opened Sunday's homily by discussing changes under way at the Vatican.
"It's a pretty historic time for the church and it means a lot of change, possibly," Unni told parishioners.
He addressed speculation that Cardinal Sean O'Malley, of the Boston Archdiocese, could be chosen as the next pope. Italian media have mentioned O'Malley, specifically crediting his handling of the clergy sex abuse scandal.
That was a theme echoed by Richard Kimball of Boston, a lifelong member of St. Cecilia's.
"He's done a very good job here in Boston and he has taken care of a lot of things," Kimball said. "When he came into the church at a tough, not-so-easy time, and he dealt with it. He overcame it all. He's running the church very well."
Still others, like Rob Henderson, were not as sure. They worry about O'Malley's personality, and his preference to wear a simple brown habit, rather than more elaborate vestments of the Vatican.
"He still doesn't seem to me to be the sort of personality that billions of people will respond to," Henderson said.
O'Malley's critics in Boston also say he did not do enough in handling the abuse scandal. They say he has not been forthcoming in publicly identifying abusive priests.
Perhaps just as important, O'Malley does not seem to want the job. During a Mass last week, O'Malley said he expects to return to Boston after the conclave in Rome where he and other cardinals will choose Benedict's successor.
"I assure you no cardinal goes into the conclave with the ambition of being chosen for this responsibility," O'Malley said.
Regardless of who is selected by the College of Cardinals, Catholics in Boston said they're hopeful about the next leader of their church.
This program aired on February 25, 2013.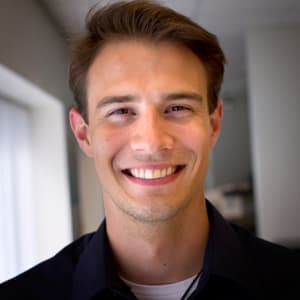 Jack Lepiarz Reporter and Anchor
Jack Lepiarz is a reporter and anchor at WBUR.