Boston-Area Colleges Already Struggling With Sequester
03:26
Play
This article is more than 8 years old.
With no deal in sight, the big federal budget cuts — or sequester — will start on Friday. But they're already hitting colleges and universities in Massachusetts.
Most of the 2,500 students at Stonehill College, a liberal arts school in Easton get some financial aid. After all, tuition is $35,000 per year. Student Lenna Dwyer gets federal work-study money as part of her financial aid package. That means she has a part-time job as a tutor on campus.
"My work-study money is pretty much my lifeline for getting the books that I need for classes the following semester, saving up if I want to go on a trip with the school or with other students and class events and things like that," Dwyer said.
But work-study money is among the student financial aid that would drop as part of the federal cuts. The White House says 800 student jobs would be cut in Massachusetts. That worries Stonehill freshman Matt Suckow, who applied to be a teaching assistant next year.
"I'm a little afraid that they won't hire as many [teaching assistants], which would slim down the chance of my becoming one," Suckow said. "Which is not something I like to think about."
Financial aid offices do have to think about it because the sequester is coming just as they're putting together financial aid offers. Some colleges are warning incoming freshmen that their financial aid may shrink. Others are scrounging for funds to cover the gap.
"We're already going out with our financial aid award letters so we can't really issue a redaction," said Mike Famighette, an assistant financial aid director at Babson College, the business-oriented school in Wellesley. "You know, we'll commit to the money that we've given."
Boston University is going to cover the drop, too. The National Association of Student Financial Aid Administrators estimates the price tag for BU will be about $170,000. Provost Jean Morrison says that's a real cost to her private college, but that's not what worries her the most about sequestration.
"You know, what we see and what we're already seeing is a slowdown in the funds that are coming from the federal government to the research enterprise," Morrison said.
The delays in the federal grant-making process are costly, Morrison says, not just because the level of funding would fall under sequestration. It's the uncertainty surrounding all the research that's under way.
"It's not something you can switch on and off like a light switch," she said. "It's a process. And loss of momentum can be extraordinarily damaging."
Sam Kesner, a post-doctoral fellow at Harvard's Wyss Institute, is studying how to develop nano-robots for medical treatment. He just spent a month applying for a research grant from the National Institutes of Health. On Tuesday, he got a warning from them.
"Well, it's pretty brief," Kesner said. "You know it does say things like, 'Due to sequestration … we expect to make fewer competing awards.' "
Kesner's now afraid that his proposal, which would pay for a lab of five people for five years, might not get funded.
"Depending on when they resolve all these issues, that could change the course of my entire career. So it is a little stressful I would say," he said.
Rich Doherty of the Association of Independent Colleges and Universities in Massachusetts says sequestration is sending students the message that the federal government is no longer going to invest in them. He's afraid sharp researchers might decide to become Wall Street bankers instead, and some students might not graduate.
"If they do not get that financial aid they may have to take a semester off," Doherty said. "And students that drop out find it a very hard time to drop back in."
The sequester threat is also sending a message to colleges: that, now or later, federal dollars for higher education are bound to fall. That's partly why Boston University said Tuesday it is planning to cut its overall budget next year, regardless of what Congress decides this week.
This program aired on February 27, 2013.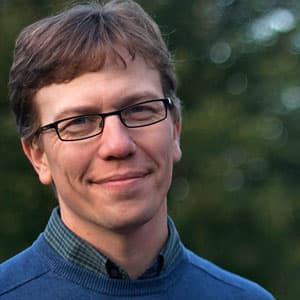 Curt Nickisch Business & Technology Reporter
Curt Nickisch was formerly WBUR's business and technology reporter.