Boston's Federal Workers Fear Sequester Furloughs
02:35
Play
This article is more than 8 years old.
The sequester deadline is expected to pass Friday without a deal from lawmakers. That will kick off across-the-board federal budget cuts. And across Massachusetts, many government workers will be getting furloughed. Unsurprisingly, most are not happy about it.
'A Big Loss'
Thousands of people work in the John F. Kennedy Federal Building at Boston's Government Center. It's actually twin 26-story buildings. On Thursday, the word "sequester" seemed to be on the lips of federal employees going in and out. Bethany Seed said she's not looking forward to Monday, when she might be handed a furlough notice.
"For me, personally, a furlough would be a problem because I'd still be paying for full-time child care," Seed said. "And I'd be losing my pay from work. So it's not something I would like to see happen."
Seed is an economist with the U.S. Department of Labor. When you hear things like jobless numbers, she works on those statistics. Her boss — not her director supervisor, but way up the chain — is Seth Harris, the acting U.S. labor secretary, who was visiting Boston Thursday.
"Unfortunately, a sizable number of my workers are going to be subject to furloughs," Harris said. "It's going to vary from agency to agency across the department. We're going to lose about six days of work from our employees on average. That's a big loss."
Harris said a furlough program would not only take money from his workers' pockets, it would also keep them from doing their work: serving citizens.
'It Is What It Is'
Hector Benjamin works in the JFK Building, too. He's an auditor with the U.S. Department of Health and Human Services. He said furloughs won't change the job his office has to do.
"Our work is not as backed up as it is in other departments," Benjamin said. "I wanna say thank God for that." But, "We'll still be expected to our work in less time. It is what it is."
Some federal workers in Boston say their supervisors are planning to cut travel or other costs to keep furloughs to a minimum. Still, the uncertainty is no fun, says labor employee Seed.
"A lot of times the trade-off with a federal job is slightly lower pay but great security," Seed said. "So this is all kind of, like, really unexpected and new for us."
There's still time for a congressional compromise to reverse course. Without one, furlough notices would come on Monday. The unpaid leave for some federal workers would begin April 4.
This program aired on March 1, 2013.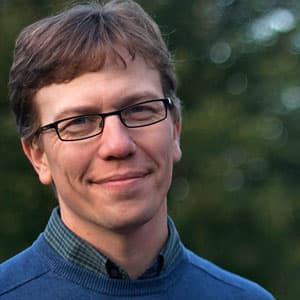 Curt Nickisch Business & Technology Reporter
Curt Nickisch was formerly WBUR's business and technology reporter.