FDA Approves New Pill To Alleviate Pain During Sex
This article is more than 8 years old.
As we've reported, about one-third of women in the U.S. say they experience pain during sex.
There a number of non-medical interventions that can help fix the problem, such as pelvic floor physical therapy, which we've also written about here. Still, for some, medication may be called for, so it looks like a positive development that the FDA earlier this week approved a new drug to alleviate the pain that many post-menopausal women experience during intercourse.
MedPage Today reports that the newly approved "selective estrogen receptor modulator (SERM)" called ospemifene (Osphena) is taken as an oral tablet and "targets vulvar and vaginal atrophy resulting from menopause, which is the underlying cause of dyspareunia, or pain during sex." There are risks, however:
The treatment, however, will come with a boxed warning stating that it may thicken the uterine lining, with the concern that unusual bleeding may be a sign of endometrial cancer or a condition that can lead to it.

The boxed warning also will caution about the risk of thrombotic and hemorrhagic strokes (occurring in 0.72 and 1.45 per 1,000 women, respectively), and the risk of deep vein thrombosis (occurring in 1.45 per 1,000 women).

These rates are considered low risks in relation to the increased risks of stroke and deep vein thrombosis seen with estrogen-only therapy, the FDA noted.

Still, the agency said the drug should be prescribed for the shortest duration possible.

The safety and efficacy of ospemifene were established in three clinical trials with a total enrollment of 1,889 postmenopausal women with vulvar and vaginal atrophy.

Two 12-week studies showed that those on the drug had significant improvements in dyspareunia compared with those on placebo. A third study vouched for its longer-term safety, though FDA did not note exactly how long the trial ran.
Here are a few more details from the LA Times:
Lubricants are not very effective for such women. And while estrogen-based medications have long been available in topical cream, suppository and insertable ring form, the makers of Osphena say that the new medication offers what for many will be a more convenient remedy for dyspareunia, and one that is not estrogen-based.

Unlike those creams and dissolving rings, the medication in Osphena is selective estrogen receptor modulators, or SERMs, which binds to estrogen receptors and activates many of the mechanisms that have shut down with menopause.

Estrogen-based medications for dyspareunia are thought to raise systemic levels of the hormone in a woman's body only slightly, and there is no evidence that, like estrogen-only hormone replacement therapy, it raises breast cancer risk. But some women remain wary of taking them, said Dr. David J. Portman, director of the Columbus Center for Women's Health Research in Ohio, who conducted some of the early safety and effectiveness trials of Osphena.
I asked a few local sex therapists and gynecologists not involved in the trials whether they were familiar with the drug and what they thought of it. No one I spoke to has prescribed it to patients yet (it's just approved, after all) but a few had some thoughts.
Dr. Sharon Bober, a clinical psychologist and director of the Dana-Farber Cancer Institute's Sexual Health Program said by email: "It is potentially great news to have another strategy in the pharmaceutical tool kit to address dyspareunia and painful intercourse but it seems like there are lots of questions that still need to be addressed. From my particular vantage point working with women after cancer, there are a number of specific questions that will need to be examined, for instance, I'd like to learn more about how it compares to use of vaginal estrogen."
Eman Elkadry, MD, in the department of Female Pelvic Medicine and Reconstructive Surgury at Mt Auburn Hospital said in an email: "I have never used this drug so don't know much about it. We tend to use vaginal estrogen for that issue — which comes in cream, suppository or long acting vaginal ring form. They tend to be less absorbed than oral estrogen and work locally quite well for atrophic and Irritative symptoms without as much systemic risks. It will be interesting to compare efficacy and tolerability of both."
I'll update as I hear more from the experts.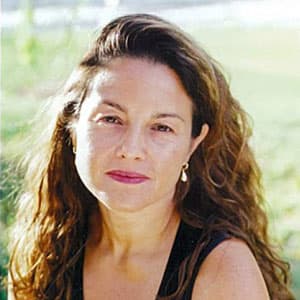 Rachel Zimmerman Health Reporter
Rachel Zimmerman previously reported on health and the intersection of health and business for Bostonomix.