Harvard Defends Email Search; Deans 'Uneasy'
03:53
Play
This article is more than 7 years old.
Harvard University is defending its controversial decision to search some employee emails to find the source of a leak to the media. Officials say they just were trying to protect the privacy of students implicated in a cheating scandal last year. But some Harvard employees are not satisfied with the explanation.
Harvard was dealing with the scandal that affected about 125 students in a single class when the college's disciplinary board sent an informational email to 16 resident deans, who are kind of like academic mentors. The email said "do not forward". But one of them did forward it to two students. And one of those students passed it on to the student newspaper, The Harvard Crimson.
Harvard's investigation found that that leak was inadvertent.
"The person did not realize that they had forwarded on a piece of confidential information in a way that should not have been done," said Dr. Michael Smith, dean of the Faculty of Arts and Sciences.
"We were convinced that that person was not trying to corrupt the system in any way, but simply trying to do their job," he added.
So that person, a resident dean, still has his or her job. But a fellow resident dean, Sharon Howell, is not happy with the investigation.
"[Being] subjected to a search makes a lot of us feel very uneasy," Howell said. "It doesn't feel right."
Harvard only looked at the headers of emails, such as recipient, date and subject line. But even though the search was narrow, Howell says the university was wrong to sniff through sent email.
"It feels like the level of severity of this situation just doesn't seem to warrant it," she said.
Many faculty members say the administrative move casts a shadow over Harvard's academic culture.
"Certainly when I first heard about this I was shocked," is how math professor Wilfried Schmid put it. A sociology professor called it "creepy." And a computer science professor who helped draft Harvard's email search policy sharply criticized the move in a blog post.
"I can understand the reaction in what has occurred on campus," dean Smith said.
Smith says university officials knew they were compromising the privacy of resident deans by going through their emails. But he says administrators had to weigh that against maintaining the integrity of the disciplinary process. They were concerned that more emails could get leaked to the media — maybe emails with students' names and details of their alleged cheating. And that, Smith says, would have violated the privacy of students.
"It is a judgment call in the end of how you weigh all of the different aspects of privacy in this," he said. "And I'm very proud of the fact that we did all that we could do to protect the students' privacy as we moved forward."
Some Harvard faculty, including computer science professor Eddie Kohler, were not surprised that university officials have been looking through emails.
"So I worked for a while at UCLA, which is a public school, where in a sense all of your records including your emails are public," Kohler said.
At Harvard, faculty emails are confidential, save for extraordinary circumstances. Kohler hopes administrators don't do use that power too much.
"And I don't know yet whether this was too much or not," he said.
Other faculty members declined to be interviewed, saying they're still reserving judgment.
But senior resident dean Howell is judging. She says Harvard administrators could have found out what they needed to know by talking more and not by searching emails.
"It seems emblematic in some ways of a larger cultural problem with a kind of openness and communication," she said.
Howell calls the email search a violation of collegiality. One reason the administration is explaining its perspective, says Smith, is to start rebuilding the trust.
This post was updated with the Morning Edition feature version.
This article was originally published on March 11, 2013.
This program aired on March 11, 2013.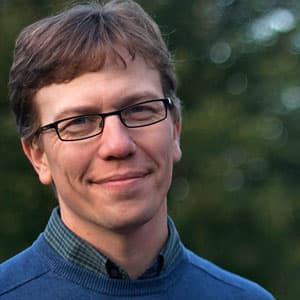 Curt Nickisch Business & Technology Reporter
Curt Nickisch was formerly WBUR's business and technology reporter.