One Mother's Outrage At Longy's Decision
This article is more than 8 years old.
CAMBRIDGE, Mass. — I am no political activist. The last time I held a sign on a picket line … Well, I can't even remember if I ever did. I've been a working journalist for almost 25 years and we don't express political viewpoints in public.
But this weekend I helped lead a protest in front of the Longy School of Music. I emailed a few hundred people — and amazingly, more than 50 showed up. I drafted a petition that we offered to passersby and collected more than 100 signatures in under an hour-and-a-half. I emailed city council members and started a Facebook page to give us a place to share our ideas and frustrations. Sixty people have "liked" it in its first 36 hours. Now, people are calling and emailing and asking me "what should we do next?"
We're all upset because of the sudden announcement last week that the Longy School, just outside of Harvard Square, will stop offering classes to kids and amateur adults, as of the end of August. It will become solely a conservatory, training college students to become musicians. This decision upsets me on a number of levels:
First, because of the way it was delivered. The 80-or-so affected faculty members and nearly 1000 families found out about the change via an email from the school's president. Imagine finding out from an email that you were losing a job you had held for decades? That's what happened to my daughter's violin teacher and his wife. To me, that shows a flagrant lack of respect for these gifted musicians.
Second, I'm upset because it hits home personally. I've rushed into Longy's gorgeous Garden Street building every week for five years with my daughter, toting first a one-quarter-sized violin, then a one-half and now a three-quarter-sized one. We both assumed we'd still be making those trips as she grew into a full-sized instrument. Taking lessons in a building like that, surrounded by so many talented musicians, sends a lesson I wanted her to learn: Music deserves respect, and plays an important role in the world.
Taking lessons in a building like Longy, surrounded by so many talented musicians, sends a lesson I wanted her to learn: Music deserves respect, and plays an important role in the world.
The administration says it wants to continue its commitment to the community by reaching into the schools with a new music education program called El Sistema, based on the Venezuela program. I think that's fantastic and I hope they succeed, but I don't understand why it has to come at the expense of an existing program serving nearly 1000 children and adults across the region. Yes, many of the existing students at Longy are wealthy enough to pay for private lessons at an exclusive school, but many are not. The scholarship program has existed for decades and allowed many students to attend who would not otherwise. This is not about trading rich students for poor students.
Longy's decision also confuses me. The school says it's not a money issue. Longy was sold in 2011 to Bard College and is now officially called Longy School of Music of Bard College. We were told at the time that it was a merger that would guarantee the financial stability of the school, with no mention of what they're now saying became inevitable with that move. The administration also blamed the lack of practice room space for now making a conservatory incompatible with a music school for kids and amateurs, though they have coexisted for nearly 90 years.
They say that the conservatory — training the next generation of professional musicians — is the core of Longy's mission, not the programs that serve people who merely love music. I wish they'd told us that before the sale to Bard — a school in New York that obviously has little connection to Cambridge — and given the community a chance to try to come up with an alternative.
I don't know what to answer when people ask me what we should do next. I want to do whatever we can to keep going into that building every weekend with our children. Many people say there's no way the administration will change its mind, but I still hold out some hope, because the decision seems so damaging and so unnecessary.
If it is inevitable, I will join the effort to find a new home for the teachers and students. A few of us have already started talking about naming such a school after Roman Totenberg, the violinist and teacher who died last year at 101 after leading the school both actually and in spirit for nearly 35 years. I hope it doesn't come to that. If it does, we plan to build a new school that will live up to Totenberg's legacy, because the school he ran for so many years has just betrayed it.
Karen Weintraub is a Cambridge-based health and science journalist.

This program aired on March 14, 2013. The audio for this program is not available.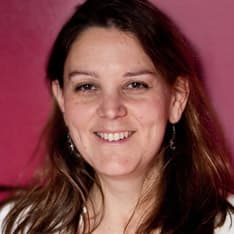 Karen Weintraub Contributor, CommonHealth
Karen Weintraub spent 20 years in newsrooms before becoming a freelance writer. She's a contributor to WBUR's CommonHealth.