Taking The 'Maine Track' Home To Be A Country Doctor
This article is more than 8 years old.
Friday was "Match Day" for medical students across the country. Some surely hoped to be placed at the biggest-name hospitals in the biggest cities possible. Tufts Medical School student Chad Szylvian's hopes pointed in a different direction — and if there were more medical students like him, rural areas of America might not be facing as critical a shortage of doctors as they do now. Here, in a "Match Day" essay, he discusses his choice.
By Chad Szylvian
Guest contributor

I had only pictured "Match Day" a couple of times before it finally arrived. It seemed like a strange idea that fourth-year medical students would gather together in a room to all simultaneously open little envelopes that told us which hospital had selected us for residency. I knew that I would feel anxious. I knew that I would feel excited. I hoped I would feel relief. But I hadn't been sure that the little envelope would tell me it was time to go home.
Today, the envelope told me just that.
I grew up in Maine, which does not have a medical school offering an MD program. As an undergraduate applying to medical schools, I knew that I would have to pursue my medical training away from home. Then, in my junior year at Boston College, my mother sent me a clipping from our newspaper back home. It described a new program with Tufts University School of Medicine and Maine Medical Center. They were calling it the "Maine Track." The idea was simple: allow students to complete academic training at Tufts, while gaining clinical experiences at rural hospitals in Maine.
I quickly learned that my choice of family medicine as a specialty would always require an explanation.
My exposure to rural medicine through this program began in my first week of medical school, and continued throughout. I completed rural immersions, community-based apprenticeships in primary care, clerkships, and electives - all in my home state. I spent a month shadowing a talented, innovative primary care physician in the western mountains. I spent a week at a community clinic on the coast. I spent an afternoon on a primary care home visit to an elderly couple's rural home.
I knew, from very early on, that there would never be another kind of medicine for me. If my experience is any indicator, this kind of early and continuous exposure to rural medicine is critical for diverting students out of the competitive clamor for specialization and into careers in rural primary care.
This clamor is an alluring one. When I scored well on my first set of board exams, I started hearing about all the specialties I was now free to consider. When I scored well on my second set of boards, it became an assumption that I would pursue a historically competitive field. As I worked through my third and fourth year rotations, I quickly learned that my choice of family medicine as a specialty would always require an explanation. After offering the explanation countless times, I have finally honed it:
I want to give back to the community that raised me with a career in rural medicine. What does that mean? It means that you choose to practice in an area with fewer restaurants and museums, fewer traffic lights, fewer people. It means you choose to immerse yourself in the unique culture of a small town. It means you choose to be a caretaker for an entire community. It means that you nurture, support, and sustain generations of lives. It is an immense responsibility, but an even greater privilege. It also means that you make a great deal less money than your counterparts in other specialties, or in other areas of the country. It is not for everyone. It is the quiet life, the simple life, and – for me – the good life.
It is the quiet life, the simple life, and – for me – the good life.
Our nation is facing a critical shortage of primary care physicians, especially in rural areas. When there aren't enough primary care physicians, individuals in rural areas face a crippling lack of access to quality healthcare. Health outcomes suffer. Patients suffer. The Maine Track serves as a model to address this shortcoming. In my experience, the model works, and I'm grateful to Tufts and Maine Medical Center for their foresight. Because of this program, I will have the privilege of practicing where my home is, instead of living where I happen to practice.
When I opened the envelope this afternoon, I kissed my wife, thanked her for getting me through four years of medical school, and told her it was time to go home.
Chad Szylvian is a fourth year MD/MPH student at Tufts University School of Medicine. He will begin a residency in family medicine at Eastern Maine Medical Center in Bangor, Maine this summer.
This program aired on March 18, 2013. The audio for this program is not available.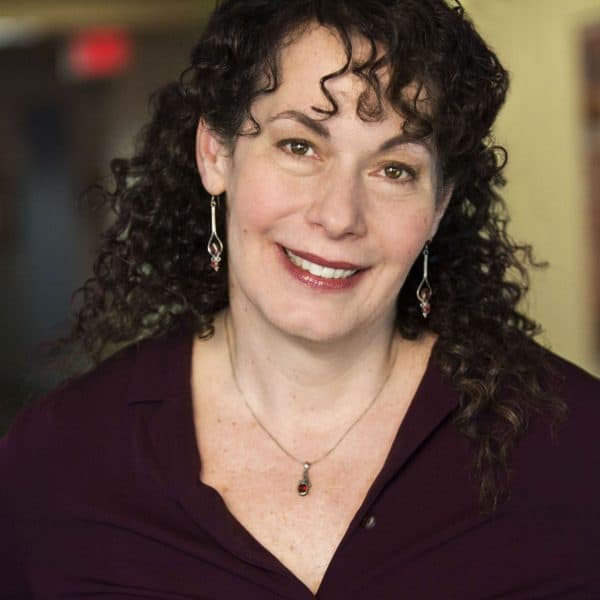 Carey Goldberg Editor, CommonHealth
Carey Goldberg is the editor of WBUR's CommonHealth section.