10 Ounces = 60-Day Supply, And Other Rules For Medical Pot In Mass.
This article is more than 8 years old.
"Medical marijuana" became legal in Massachusetts on January 1, but the first draft of rules for its use are just out today.
Here are some highlights from the Department of Public Health. The full summary is here:
• Medical Marijuana Treatment Centers (MMTCs): DPH requires each non-profit MMTC organization to operate their own cultivation and dispensing facilities.

• Defining a 60-Day Supply: DPH recommends allowing up to 10 ounces for a personal 60-day supply.

• Debilitating Medical Condition: DPH does not further define which medical conditions qualify patients for medicinal use of marijuana, instead leaving that important decision to physicians and their patients.
Many critics of the law had urged DPH to narrow the definition of "debilitating" conditions for which patients could use marijuana. But DPH interim Commissioner, Dr. Lauren Smith, says creating a list of conditions would surely leave something out. She says she's confident that the focus will be on "those patients who have serious or significant conditions and not on people who are looking for a way to obtain marijuana purely for recreational use."
"So far so good, I'm very pleased with the progress they've made," says Eric McCoy of Boston who uses marijuana daily to relieve cramps and other symptoms of Multiple Sclerosis. Some patients are objecting to the state's proposed limit of 10 oz. every 60 days, but McCoy says he uses less than that.
"It's [the law] really going to make life a lot easier for people like me who have MS and other chronic diseases," says McCoy.
The ballot question Massachusetts voters approved in November says the state must allow up to 35 marijuana dispensaries, what the regulations call Marijuana Treatment Centers, this year. These regulations create the application, licensing and enforcement rules.
Anne Johnson, who directs a new trade group called the Massachusetts Medical Marijuana Association, says she's concerned about a requirement that dispensaries must have $500,000 in escrow in order to apply for a license.
"We don't want there to be barriers to entry," says Johnson, "so we're looking at that and how we might be able to tweak some things, but I'd say they've [DPH] been very thoughtful about a lot of the issues and we think that's going to continue."
That $500,000 requirement is one of many hurdles marijuana dispensaries will have to clear before they can open. The state rules affirm that cities and towns can use local zoning or siting laws to limit where dispensaries will locate, and that anyone applying to open a dispensary will have to demonstrate local support.
Johnson says it's possible that some dispensaries will open in Massachusetts this year, but Massachusetts Municipal Association director Geoff Beckwith says it may be several years before many communities are comfortable with this law.
"This is a brave new world," adds Beckwith. "This is an activity that has been illegal, there have been no regulations on it and so there will be concern and trepidation as we move forward to make sure communitites can set commonsense rules that regulate this, in a way that protects the community interest.
Cities and towns that don't want marijuana sold in their community can and likely will put up many barriers, says Wayne Dennison, a Boston lawyer who specializes in land use litigation at Brown Rudnick.
Although 63% of the people in Massachusetts may be in favor of medical marijuana," continues Dennison, "I would suspect a much smaller percentage of those people would be in favor of medical marijuana in their back yard."
Anyone can propose changes to the state's draft regulations through April 20th. The final rules are expected on April 24th. DPH still has to set up a database for registering patients and determine the fees they and the dispensaries that sell marijuana will have to pay. But sometime this summer or fall, expect to see the first applications for new medical marijuana treatment centers in Massachusetts.
This program aired on March 29, 2013. The audio for this program is not available.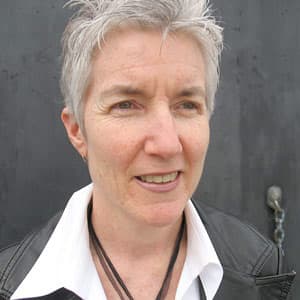 Martha Bebinger Reporter
Martha Bebinger covers health care and other general assignments for WBUR.