Message Of Hope Echoes Through Boston Common Vigil
02:19
Play
This article is more than 8 years old.
As investigators continue to search for clues in the deadly explosion at the Boston Marathon finish line, vigils to honor the victims are already under way.
Hundreds gathered on Boston Common Tuesday night to mourn the victims and also to mourn their city. A city that no longer seemed safe. An ad hoc choir sang "Amazing Grace" over a banner that read "Boston — You're Our Home." Some wrote messages of peace on the sign, as others held candles and cried.
"I'm just a local singer and I was up all night last night and all this morning," said Lori L'italien, who organized the makeshift choir. "Just watching the coverage and knowing that there was nothing that I could personally do."
So she made a Facebook group and invited every singer she knew.
"A lot of us are struggling artists, we can't really afford to donate anything. We certainly don't have any resources to help out in any medical way or financial way, but we do have our voices and we can lend that to show support," L'italien added.
Sihan Jihad brought her 4-year-old son with her from Revere. She says she wanted him to understand what had happened.
"You know, I explained it to him [Monday] that somebody was trying to hurt our mother. That's how it is — it's very important that we show up today, because we need to see people that love our mom."
Our mom is Boston, she says, it's mom to all of us and someone has tried to hurt her.
Young and old came to show their respects to the city. Some were from out of state, like Lizzie Lee from Washington. She ran the marathon for the first time this year but never finished. She was about two minutes from the end when the explosions erupted. But she says she'll run again, and finish, next year.
"We cannot live in fear, and we'll show them, right?" Lee said.
It was a message of hope that echoed time and again Tuesday night. People said they came to help the city heal and persevere.
More vigils are planned throughout the region Wednesday. And Thursday, an interfaith service with President Obama will be held at the Cathedral of the Holy Cross in the city's South End.
This program aired on April 17, 2013.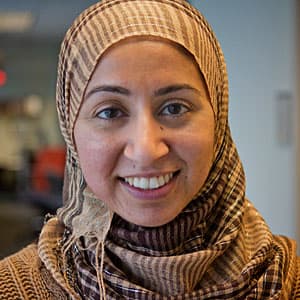 Asma Khalid Reporter
Asma Khalid formerly led WBUR's BostonomiX, a biz/tech team covering the innovation economy.